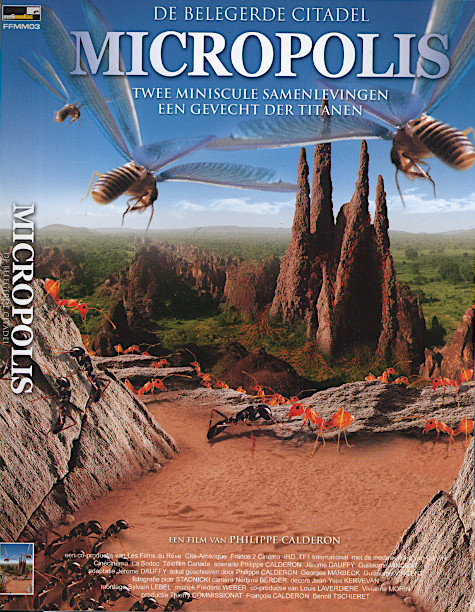 Philippe Calderon - Micropolis
An interesting twist on a classic disaster film, a swarming colony of termites must defend their home and flee when rain washes into the caverns and begins to floor their chambers. When the rains slow the termites find themselves in more trouble as dangerous ant converge on their now defenseless home. The colonies survival hinges on a few brave members who must hold back the ants while the others get the colony to safety.
The Besieged Fortress is a 2006 documentary with a runtime of 1 hour and 22 minutes.
Please note: DVD jacket is in Dutch and the DVD film is the French language with Dutch subtitles.
Medium: DVD
Related Products