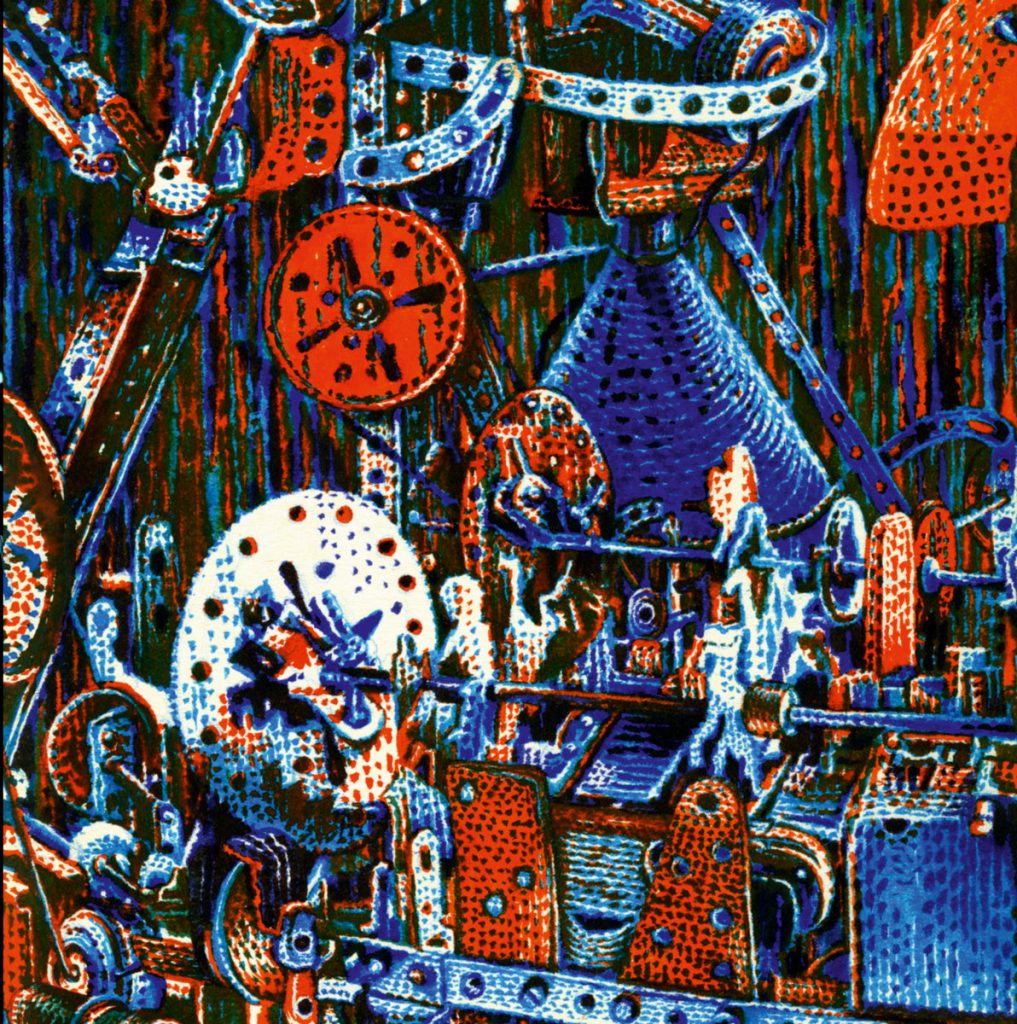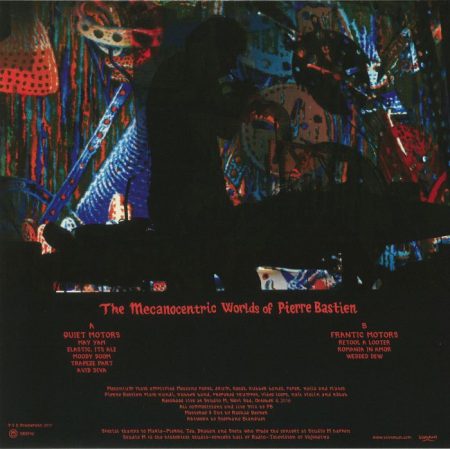 Pierre Bastien - The Mecanocentric World of Pierre Bastien
Exquisite live recording, showcasing his mecanoid orchestra at its intricate best during a performance at Studio M, the historical studio-concert hall of Radio-Television of Vojvodina, Serbia in 2016. Note the cover art and lettering: it's by famous underground artist Stephane Blanquet and actually depicts part of the Mecanium.
The Mecanium plays amplified Meccano parts, drums, reeds, rubber bands, paper, nails and flutes whilst Pierre plays kundi, rubber band, prepared trumpet, video loops, nail violin and râbab.
Tracklist
A side – QUIET MOTORS
A1- May Yam (0'00-5'40)
A2- Elastic, It's Ale (5'40-10'40)
A3- Moody Doom (10'40-13'40)
A4- Trapeze Part (13'40-16'15)
A5- Avid Diva (16'15-18'45)
B side – FRANTIC MOTORS
B1- Retool a Looter (0'00-6'00)
B2 -Romanian In Amor (6'00-12'00)
B3- Wedded Dew (12'00-17'30)
Medium: LP
Related Products