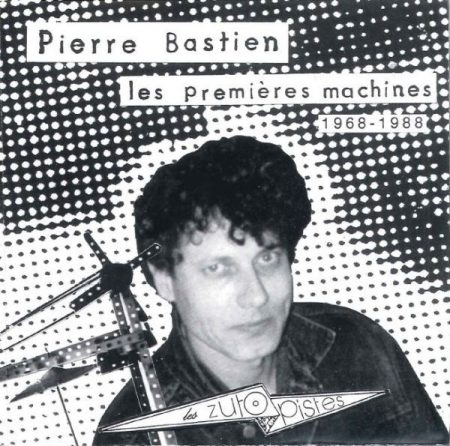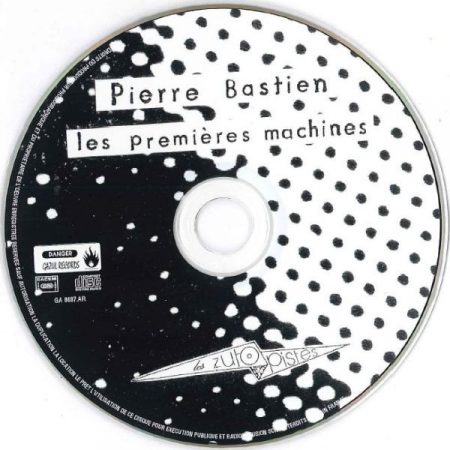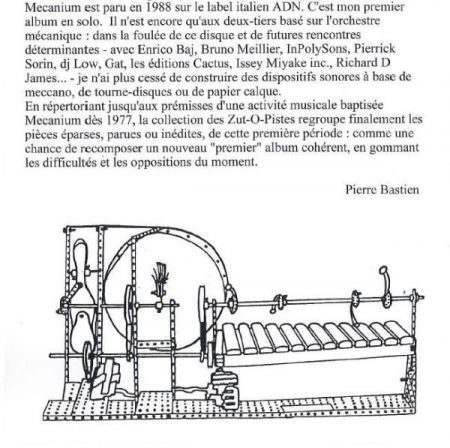 Pierre Bastien - Les Premieres Machines 1968 – 1988
'Les Premières machines 1968-1988' (released in 2007) was part of the now famous Les Zut-O-Pistes series, and includes the artist's debut works. Starting with the simple 'Sans Titre', recorded in May 1968 when he was about 16 years old! Next pieces are from 1977 when his musical career started and then 1988, when his debut album 'Mecanium' was recorded. All together 15 songs of which 6 previously unreleased.
Bastien's trademark and unique method has always had an instant charm; presented with humour and playfulness but most of all with total mastership of his instruments and musical intuition. Robots built with Mecano  play percussion, xylophone or even the guitar while Bastien himself improvises over that with percussion, piano, cello, accordion.
Medium: CD
Related Products