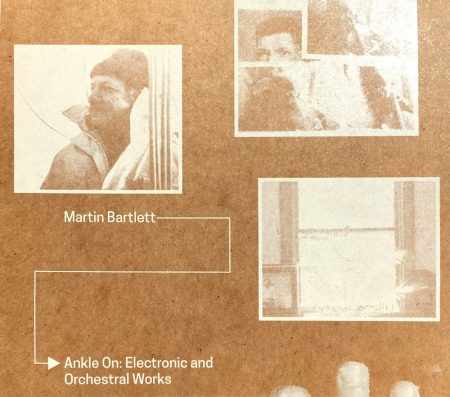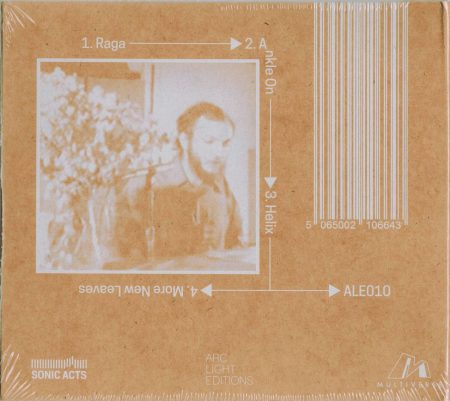 Martin Bartlett - Ankle On: Electronic and Orchestra Works
The name Martin Bartlett should not be as unknown as it is at the moment. As well as working with a who's who of electronic music (Pauline Oliveros, John Cage and David Tudor, Pandit Pran Nath), he was an inspiring and original thinker, composer, performer and organiser. His music is distinctive for its warmth and fleshiness, for taking joy from the incidental and anecdotal, and it remains a characterful counterpoint to much contemporary electronic music. It is his preoccupation with building aleatoric elements into electronic music that distinguishes his work, and he devised elegant and open interactions for instrumental performers and computer-controlled synthesizers. This included building his own electronic devices, and extensive work on the Buchla 400.
Bartlett studied composition at Mills College in the late 60s. In 1973 Bartlett and seven others founded the Western Front in Vancouver – a cultural cooperative, gallery and performance space that still exists today, housed in the old meeting hall of the Knights of Pythias (a mason-like fraternity). He continued with his research and teaching, and in 1982 was made professor at Simon Fraser University where he remained for the rest of his life.
His performances were often collaborative – for the Western Front's second anniversary in 1975 he devised the four-channel piece One Piece for Everyone, a composition where he prepared and cooked a cauliflower curry on a table connected to a synthesizer he had built, while reading from texts on food. When the curry was cooked, the piece ended, and everyone was fed.
Like many of his generation, he became interested in non-Western compositional and philosophical practices, and in 1981 he travelled to India to study Carnatic vocal music with V. Lakshminarayana Iyer in Madras and then on to Burma, Thailand and Indonesia where he studied shadow theatre. He studied South Asian music with Pandit Pran Nath, gamelan with K.R.T. Wasitidipuro, and closely collaborated with Don Buchla on live performances and synthesiser design.
Bartlett died young, of AIDS-related causes, in 1993. These selections, along with the LP Anecdotal Electronics, and Luke Fowler's film Electro-Pythagoras, aim to shed light on this  relatively unknown and unacknowledged composer.
The CD is housed in a kraftliner sleeve printed in white litho.
NBVLN
Medium: CD
Related Products