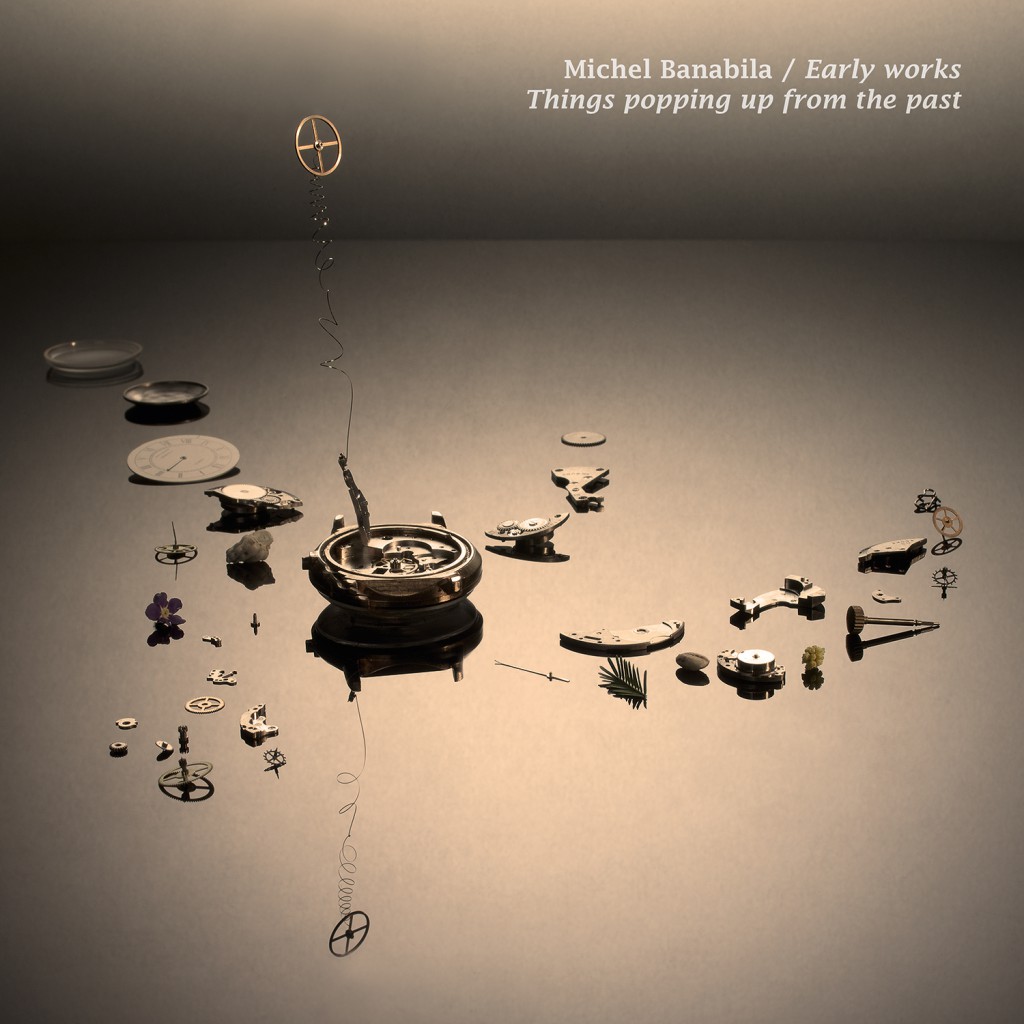 Michel Banabila - Early Works: Things Popping Up From the Past ( CD version)
Need I still explain Michel Banabila? After his recent period of increased productivity, the "Retro-Market" has found him, too. After all, he started releasing records in 1983, so the time is here. This album collects 11 songs from his early years, released on tape, vinyl EPs or limited CD editions. There's a great variety –  besides the kind of electronic loop-based world-ambient that made him so well-known – like two improvisation pieces on harmonium, found back in his enormous collection of tape recordings, never published before, some minimalist Satie-esque piano pieces, and more abstract, textured drones. The overall feel is that of intimacy, withdrawal and sweet melancholy.
"… Of course, this isn't modern music. This is music several decades after the fact. It is no longer of our time. The equipment on which it was made, notably an early sampler, was limited in various ways, key among them the relatively circumspect set of capabilities, especially in terms of memory storage, and the lack of received performance techniques. The equipment was simple and it was new, and neither factor limited Banabila's ambition; to the contrary, the tools concentrated his imagination.
If the classical pieces represent the Old World as framed by the new, then the more recognizably "electronic" work here is likewise most at home in a fictional place, an idealized zone. That zone is a quiet neighborhood in the Fourth World, to borrow Jon Hassell's terminology, one in which digital tools render something that is, for all its technological dependency, ultimately a form of folk music—an otherworldly folk music for another time. At that time and in that place, a percussive guitar figure lends momentum
to ethereal synthesized choral vocals. Fidgety percussion plays amid a fierce but restrained guitar line (there are echoes of Laurie Anderson and Adrian Belew). An ambiguous and elongated drone, thick with subliminal activity, beautiful in its toxic anxiety, suggests dire activity on the horizon." (label info)
Tracklisting:
1 October
2 Des Traces Retrouvées I No. 5
3 Piano No. 2
4 The Lost Drones Tape No. 3
5 A Sharp Silver Line
6 The Workers
7 Harmonium Improv 2
8 Piano No. 2
9 The Call
10 Harmonium improv 1
11 The Lost Drones Tape 2
Also available as LP, here.
Medium: CD
Related Products