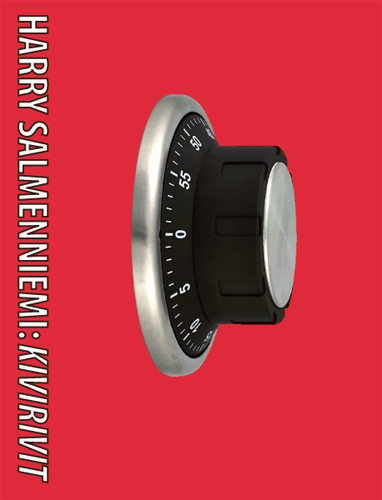 Harry Salmenniemi - Kivirivit
This album by poet Harry Salmenniemi is based on his eponymous book (Otava, 2013). Tested by Ruton Music staff in several hard conditions from domestic areas to windy outdoors with and without headphones, the experience of the pre-listening sessions is that this "audio book" is most functional simply while driving – especially commuting at a slow speed during the morning rushhour.
"Every poem begins with the words 'Then, not now'. The chain of clauses and sentences progresses through the interplay of memory and observation. Language and mind digress, but no unifying story ever emerges because the text breaks down the structures of narrative logic. As the poem suggests, reading becomes writing: 'Don't read this, write this.' The speaker's mind is filled with the straining conditions of everyday life. Human relationships, separations, and the mere fact of being are like heavy burdens not alleviated by living as an artist. The idea of the work is of speaking through all the repeating elements, rewriting them, writing on top of them, emptying them, dismissing them." – Mervi Kantokorpi, on the book Kivirivit.
A-side:
Kivirivit (48'06)
B-side:
Kivirivit (45'20)
Text (in Finnish): Harry Salmenniemi, reader: Google Robot, recording: Oravin, concept: Oravin, Salmenniemi, Taanila.
VXX
Released in a limited edition of 100. This is number 92.
Medium: Music Cassette
Related Products