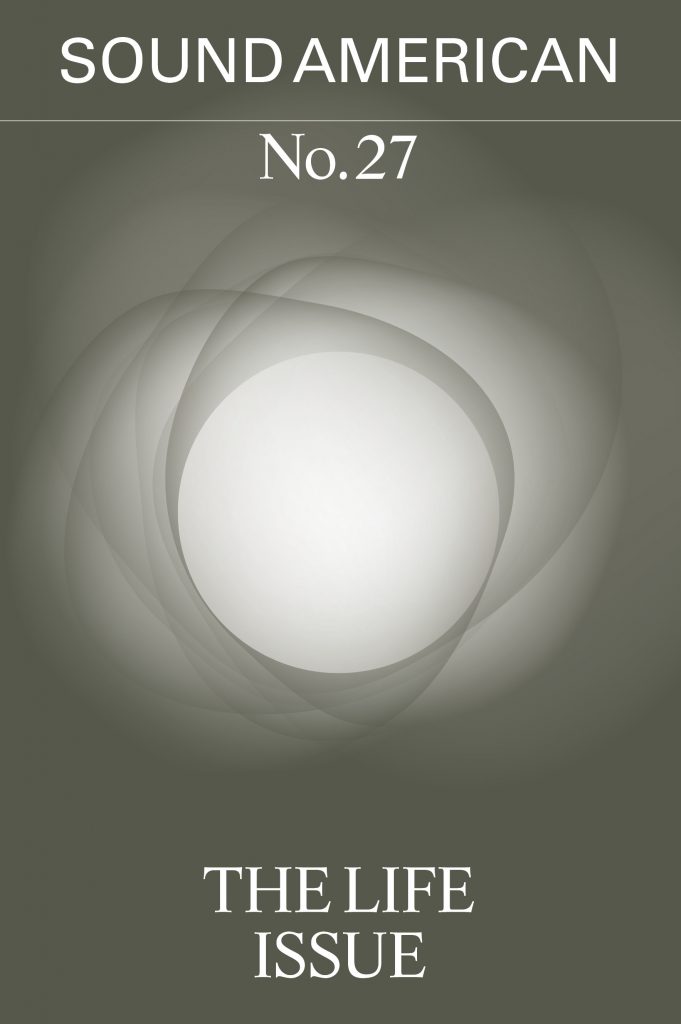 Sound American - Issue 27: The Life Issue
Sound American is a music journal both in print and online, that trumpeter/composer/writer Nate Wooley began publishing in 2012. Every issue has its own focus qua topics and people involved.
The Life Issue is a reflection upon the smallness—and largeness—of living amidst a tumultuous, globally-shared moment. Contributors include Mazen Kerbaj, Pat Thomas, Cory Smythe, Katie Porter, Lea Bertucci with Audrey Chen, claire rousay, Jack Langdon, Nate Wooley, Dr. Douglas Rust, Chris Pitsiokos, Ka Baird, and a roundtable discussion with members of the Catalytic Sound Cooperative led by Brock Stuessi.
Contents:
Diary from Corona times by Mazen Kerbaj
Ahmed Abdul Malik and his Music Legacy by Pat Thomas
Henri Pousseur's Prospection by Cory Smythe
It's not a loop, it's a spiral by Katie Porter
Lea Bertucci interviews Audrey Chen
What I did on my Pandemic Vacation by Susan Alcorn
The Little Things by Claire Rousay
Slow Returns (Three Lives in Sound) by Jack Langdon
Chariots of Fire and the Fallacy of the Guilty Pleasure by Nate Wooley
Elliott Carter Piano Sonata: A view from the 21st Century by Dr. Doublas Rust
Exquisite Corpse by Ka Baird
and more.
Medium: Magazine
Related Products