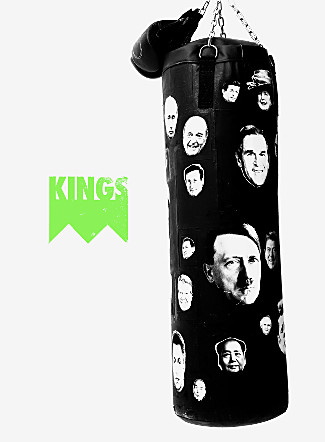 Kings - Zine #1 Life
Kings was an art project by Federica Perazzoli and Daniele Innamorato, where each issue was intended as an art multiple, printed in 1000 copies, and including hand made drawings and gadgets (pins, records, stickers, buttons and much more). The first issue was #0. They stopped in 2009. So it looks like they did not get further than 2 issues?
#1 Life has on the cover a punching bag by the Kings. Catherine Opie is represented with her photographs of girlfriends. Furthermore work by Kathy Grayson, Martino Gamper, Letizia Ragno, Isola art Center, Carola Merello, Daniele Innamorato, Francis Bacon King, Gossip, Pompei, Pancreatitis, Federica Perazzoli, Riccardo Bagnoli, Ivano Atzori, Silvia Hell, Anna Galtarossa & daniel Gonzales, Hundertwasser, Blastula, La dolce Vita (Fellini).
Paperback, 168 pages, Cover Size: A4
Print: Black and White with one neon colour, green in this case.
Medium: Book
Related Products