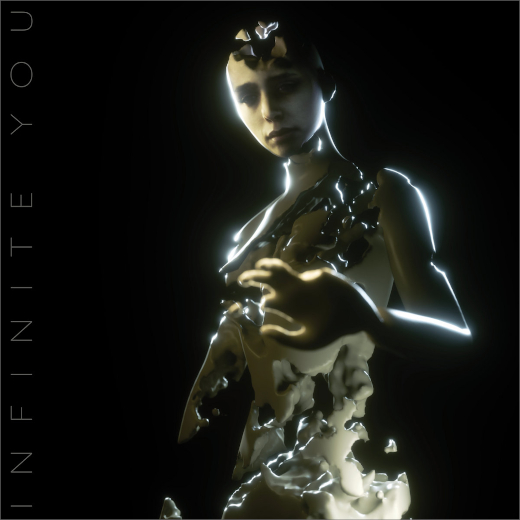 Kayla Painter - Infinite You
Still fairly unknown, this UK-based artist has released her first vinyl release (2022).
Kayla Painter is a multi-instrumentalist and musical producer exploring the darker prospects of life, with subtle, crisp rhythmic patterns and dreamy musings that are carried along by subliminal beats here and there. She is visiting lecturer in creative composition and production at University of Gloucester and dBs music.
Kayla says of the inspiration behind the new EP, "We measure time and our experience on earth in a particular way, but in space none of those rules apply. We like to think we understand our existence, but when you start to look into space, you realise we don't really understand much at all.
'Infinite You' explores multiple possibilities of existence, it's about looking to the universe and questioning everything we thought we knew."
Clear blue vinyl with some card inserts and a download code.
Tracks:
1. Quantum Superposition 03:46
2. Broadcast From The Collapse 03:54
3. Infinite You 04:44
4. I'm Out Here 04:26
5. Burning Through The Atmosphere 03:35
6. Mountains of Death 03:31
7. I'm By You 03:29
8. Echos Of Pluto 05:32
Medium: LP
Related Products