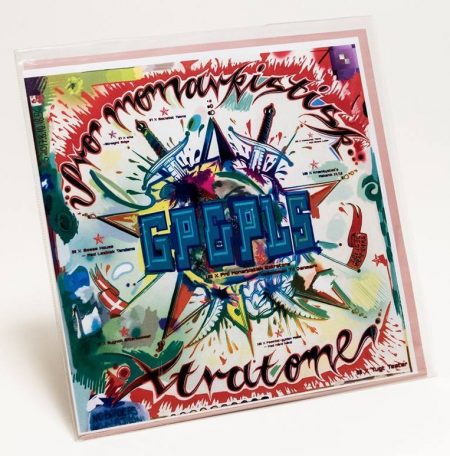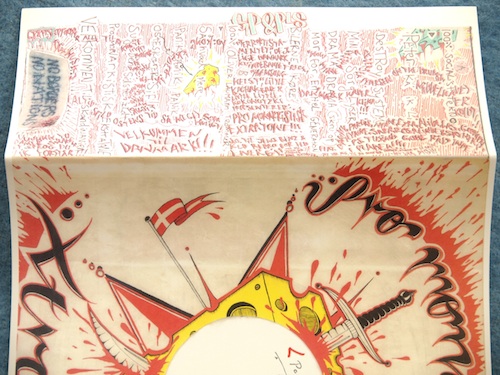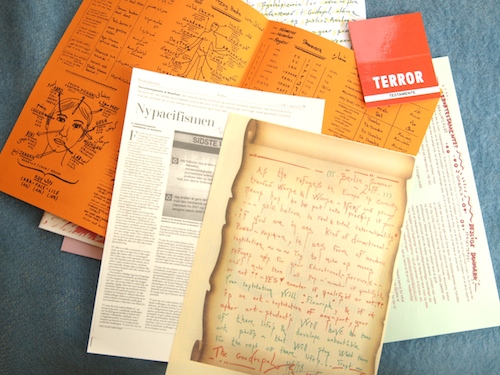 Goodiepal & Pals - Pro Monarkistisk Xtratone
Those who saw this wonderful band live were left in total confusion as to where they were at, but here is a clear statement: The Pals and their Goodieman are musical rioteers with an attitude. Each song is full of boisterously cynical texts, shouted/sung out in a staccato, punk-like way. The voices of these girls and boys really stand in the foreground, which works well, although the musical arrangements are great, poppy, freaky, with  great keyboard lines, propulsive rhythms and weird noises all over the place.
A lot of writing is included in various inlays, but apart from something that looks like a global language course including spanish, arabian and english, you really have to know your Danish to understand what it's all about. This will not stop you from enjoying this wonderful record immensely and envy the people in Copenhagen that theye have these people are hanging around there making absurd videoclips…  A glance at the pictures will persuade you if nothing else does.
Now with a revised cover, see main image.
Medium: LP
Related Products