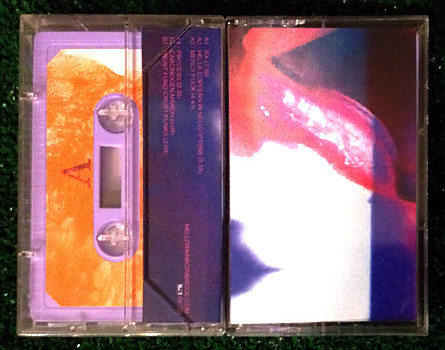 Aisle - Jezebelle
C 32. Lo-fi and unsteady synthesizer and electronic drum formations leaning
into noise territory. A slight new-wave feel, some punk attitude, a
little mic feedback and seemingly faulty midi controllers. The way the
melodies, beats and bass lines fall away from each other are oddly
beautiful. Real musicians might say this is sloppy. I say it's
intentional and it's gripping. The jams seem to drift away into
staggering, drunkenly groovy and moody fragments. If you liked club
music in the late 80's/early 90's, watch Twin Peaks too much and also
are a fiend for noise rock, this is your shit. Professionally printed, hand-numbered j-cards. Lilac tapes with hand-painted labels. Limited to 30.
Medium: Music Cassette
Related Products