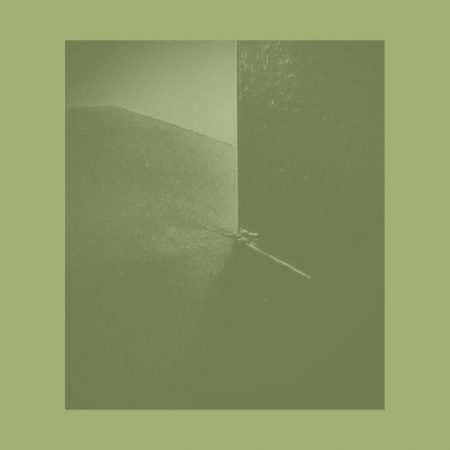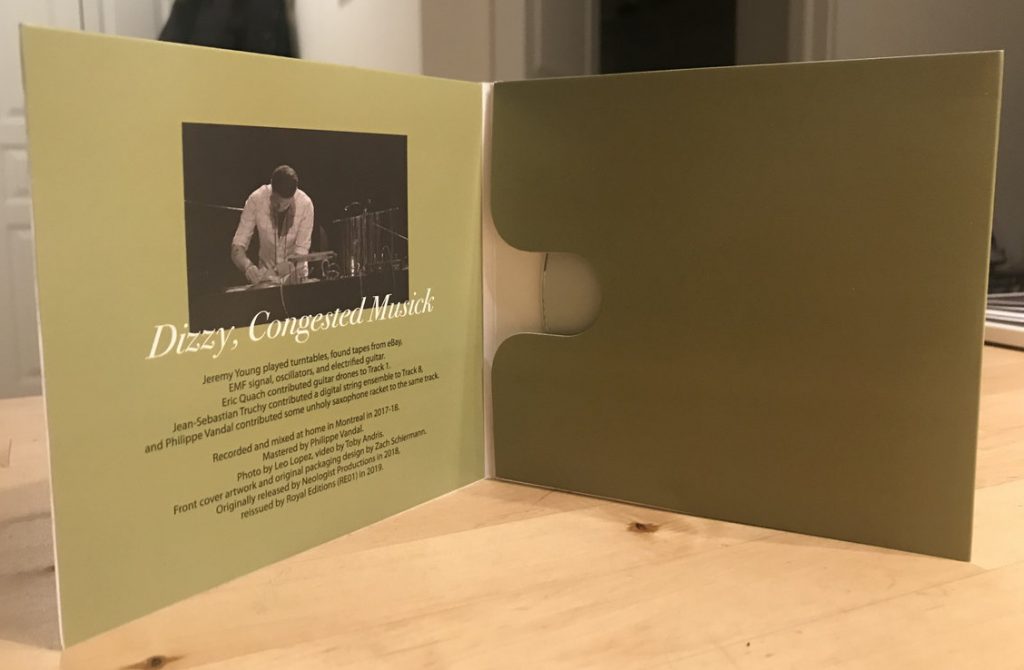 Jeremy Young - Dizzy, Congested Musick
Concrète turntablist experiment is key on this album by Montreal-based Young, on his own imprint Royal Editions. Featuring a number of others from the city's avant-garde community: Jean-Sebastian Truchy (of Fly Pan Am a.o.), Eric Quach (Thisquietarmy a.o.) and Philippe Vandal (ACTE, Dream Disk Lab). Recorded in 2018.
"As a practitioner of musique concrète, I have always aimed to construct functional spaces where musical composition or improvisation interacts with and operates alongside the sounds of the audio media it is recorded onto." (Jeremy Young)
Here, using commercial vinyl recordings Young improvises with records by manipulating the speed and the turntable belts in real time, but unlike Marclay, Chavez or Yoshihide, Young takes a longer form approach, more disorienting and slower, and less rhythmic or fragmented. Young calls it 'slow plunderphonics,' as the samples are often several minutes long and warped beyond recognition. The result is an album giving you plenty of highly enjoyable moments. Try, for instance, track 7: VII (A Primeira Pedra), on the bandcamp page!
Jeremy Young, turntables, found tapes from eBay, EMF signal, oscillators, electrified guitar
Eric Quach (guitar drones), Jean-Sebastian Truchy (digital string ensemble) and Philippe Vandal (saxophone)
NBVLN
Medium: CD
Related Products