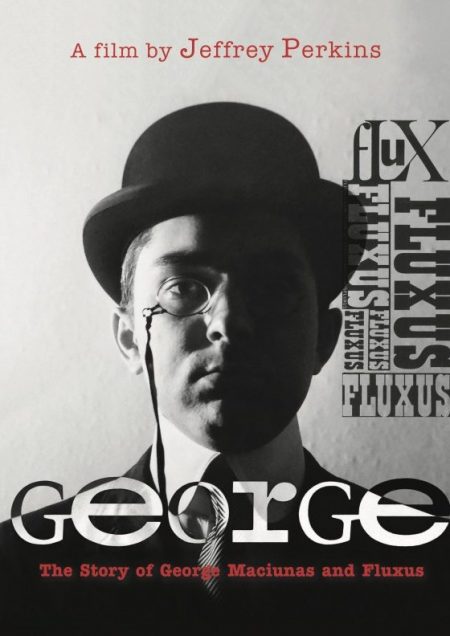 Jeffrey Perkins - George: The Story of George Maciunas and Fluxus
A portrait of George Maciunas, who is widely acknowledged as the chief ideologue and organizer of Fluxus, the loose international network of anti-artists, neo-Dadaists, Happening practitioners, and other art-hustlers.
Was it a movement, theory or a collective whose members didn't always want to wear its name? Was it just a branding exercise? After nine years of research, Jeffrey Perkins finds that Fluxus was, above all, George Maciunas — an entrepreneurial Lithuanian emigrant who coined the name near the dawn of the '60s and spent the rest of his life decreeing what was and wasn't in Flux.
Jeffrey Perkins, himself a Flux auxiliary, with a decades-long career in art and cab-driving has been researching and collecting interviews and ephemera on Maciunas' legacy.
Made in 2017, 128 min. Language: english with French and Italian subtitles.
BONUS:
Movies for the blind 1&2 – Jeffrey Perkins, 1996-2000, 125 min, AUDIO
R:N
Label:
Re:voir
/ barcode: 3493551101734
Medium: DVD
Related Products