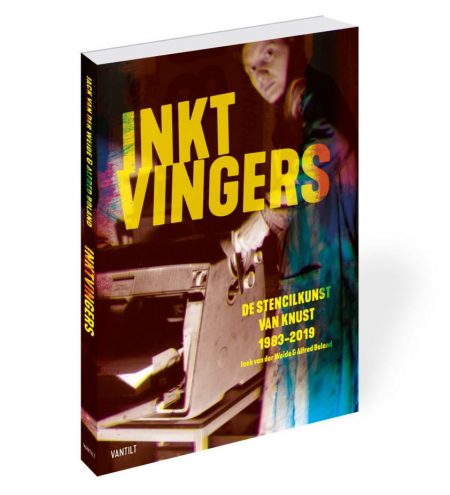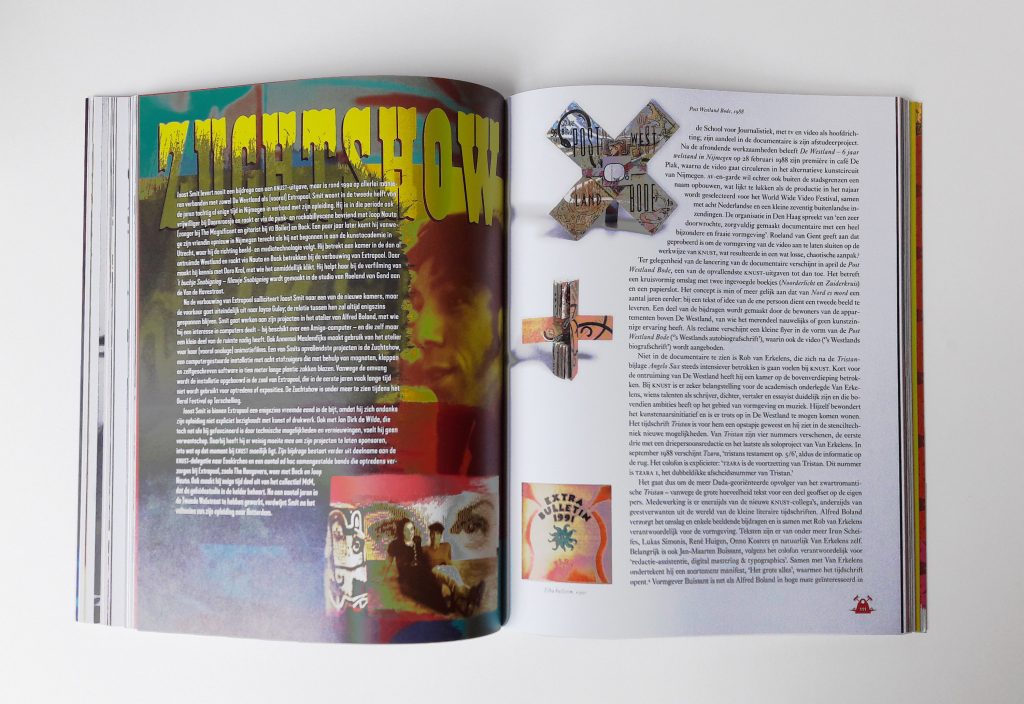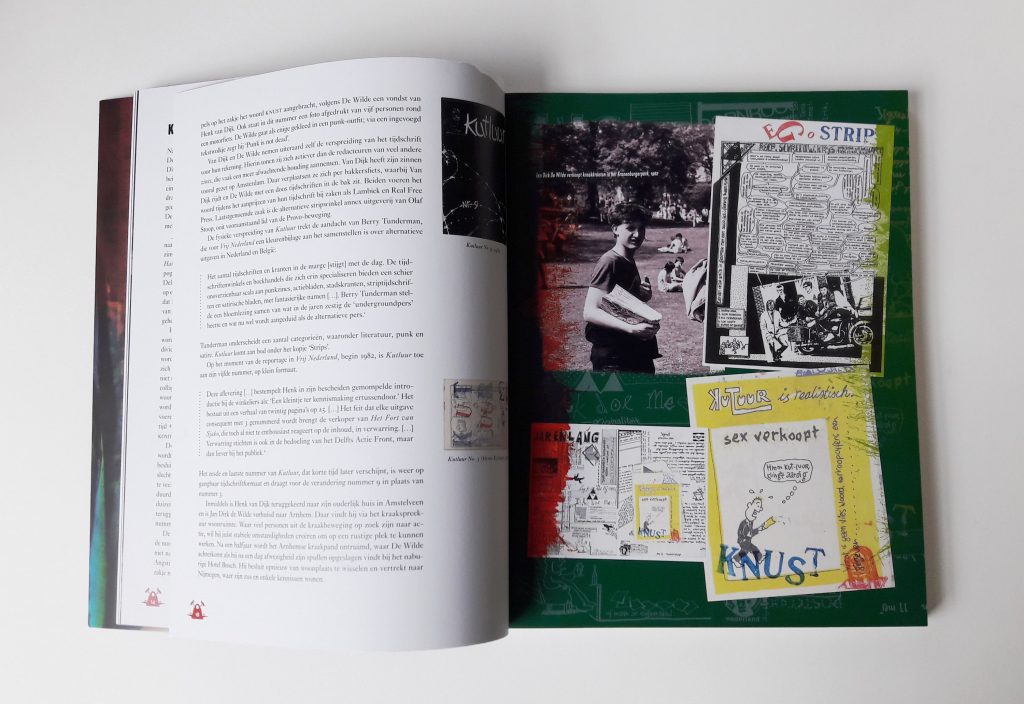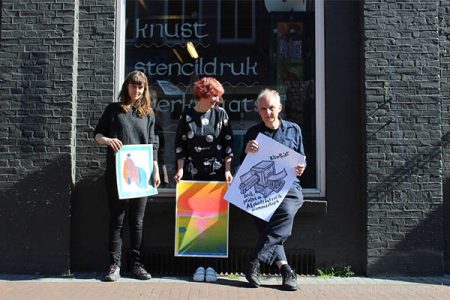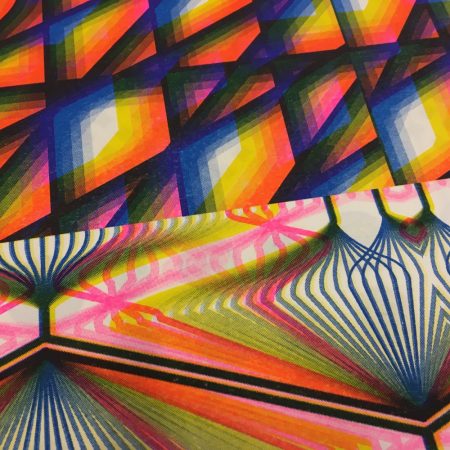 Jack van der Weide & Alfred Boland - Inktvingers: De Stencilkunst van Knust 1983-2019
In Dutch (English version is planned). Art collective KNUST originated from the squat and punk scene of the city of Nijmegen. Through the years they gained international fame for their remarkable stencil art. Way way before RISO print got hip, these people brought the art of stencil printing to a new level. And in fact it was coincidental: A stranger brought an old stencil machine to their squat and the rest is history. Their present location houses the amazing venue Extrapool, a fantastic book & art shop, and of course workspaces for both their own team and artists in residence.
Jack van der Weide and Alfred Boland reconstruct the early years, evolving from amateur underground activities to their much awarded and praised output and exposure now. Design of the book by Boland, softcover with flaps front and back with original stencil prints on the inside! 23×29 cm, 208 pages, lots of photographs and full colour illustrations.
Medium: Book
Related Products