Out of stock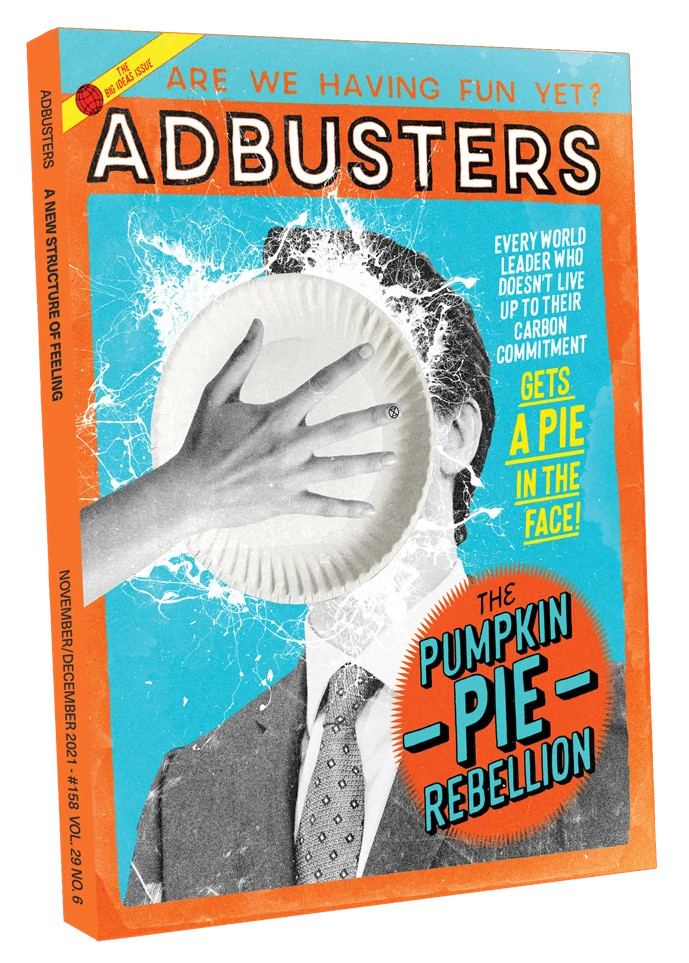 Adbusters - # 158: A New Structure of Feeling
"Nobody quite knows why our Western egos are so big. Maybe it's got something to do with the fact that, more than many other cultures, we live inside our heads. And when you live inside your head, then it's basically all about you, you, you. Narcissism, ego, and hyper-individuality are gnawing away inside us. In their outward forms and manifestations they're clogging the sky and tainting the water, making the planet unlivable. To survive this century of crisis, we have to come up with a new tone, a new ambiance, a new sensuality. A new structure of feeling.
Can we learn to live suddenly without thinking?"
Again this is a super-powerful issue full of provocative images, mottos, manifestos and quotes.
One of the highlights in this issue is an excerpt from "New Terms of Worth. The Inclusive Economicas of Robert Frost", a story by Dana Cairns Watson (mother, union member, teacher, writer). Cairns writes about how neoclassical economists appropriated Frost's famous poem "the Road Not Taken" while in fact it was an extended meditation on how people actually sustain themselves.
Publisher:
Adbusters
/ 158 - A New Structure of Feeling
Medium: Magazine
Related Products