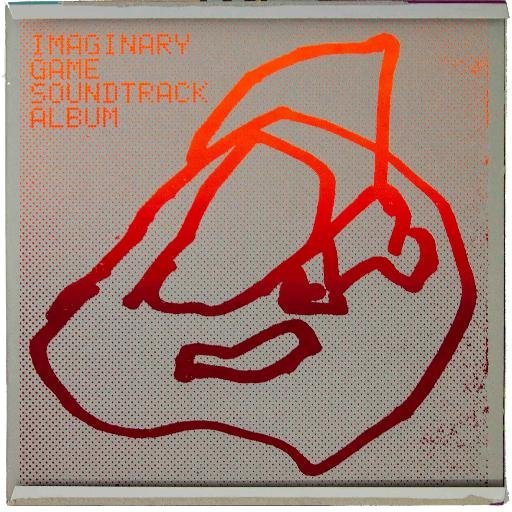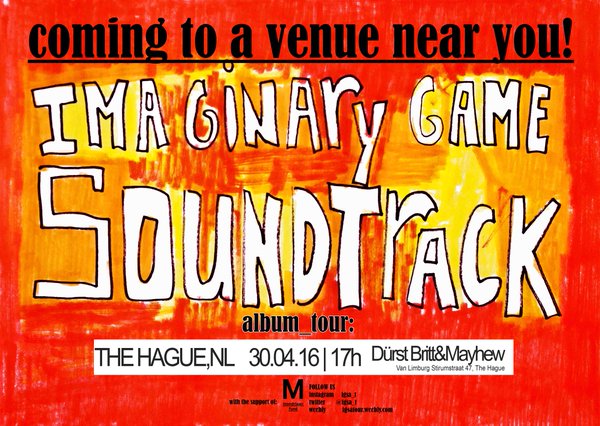 Sara van Woerden (curator) - Imaginary Game Soundtrack Album
Collaborative project, published by Les Ateliers Claus (Brussels) between 10 artists: Catherine Biocca (IT/DE), Sarah&Charles (BE), Marguerite van Sandick (NL), Lieven Segers (BE), Frank Koolen feat. UMGEBUNG (NL), Reinaart Vanhoe (BE), Robbert&Frank Frank&Robbert + Koenraad VDS (BE), The After Lucy Experiment (BE), Sara van Woerden (NL), Geo Wyeth (US).
Together they created a soundtrack for a non-existent, so imaginary, game.  The results are very diverse, from a composed dialogue with phrases from gaming terminology performed by two speakers, to freaky electro-pop with animal sound samples. All in all a very entertaining record, of which only 100 where pressed, hence the price..  The covers are hand-silkscreen-printed and hand-numbered, and in fact made out of old and quite obscure 70s/80s covers turned inside out!
These artists made a tour to present the record with live performances in their respective home cities: Brussels (Les Ateliers Claus), Gent (These Things Take Time), Rotterdam (Cinnamon), The Hague (Durst Britt & Mayhew), Berlin (Medienwerkstatt), Amsterdam (Brakke Grond) and Antwerp (Panache).
Tracks:
1. DJ Dwarslaesie Johan (aka Frank Koolen) featuring UMGEBUNG (Isis Bakker & Roy Vastenburg) – Turbo Goat (3:34)
2. Sarah&Charles – grunting melody (2:31)
3. Sara van Woerden – Ode (2:46)
4. Geo Wyeth – SPARKWHINNY the game (3:21)
5. Marguerite van Sandick – spel met potentieel (1:57)
6. Lieven Segers – effe wachten (1:57)
7. Robbert&Frank Frank&Robbert + Koenraad VDS – Cow Song (4:43)
8. Reinaart Vanhoe – hooogzingen (1:41)
9. Catherine Biocca – CAN'T PLAY AROUND WHEN IT COMES TO LOVE (3:26)
10. TALE – Game over (2:38)
Medium: LP
Related Products