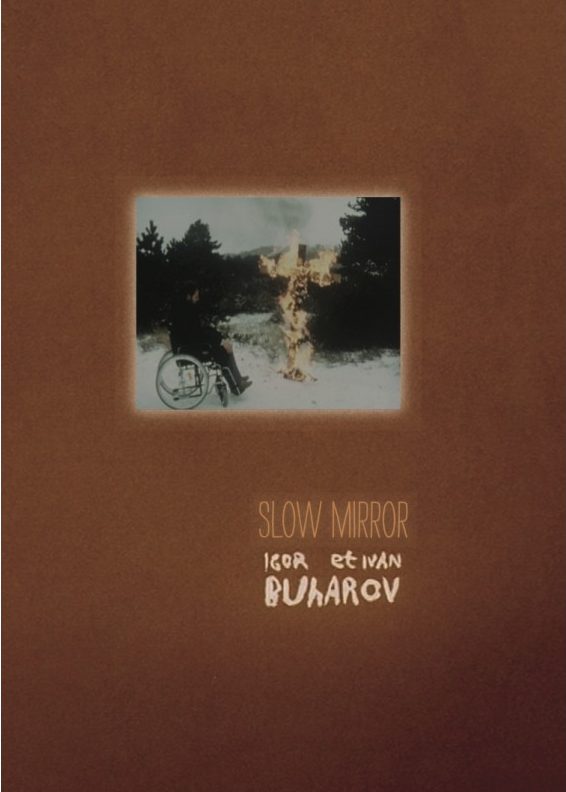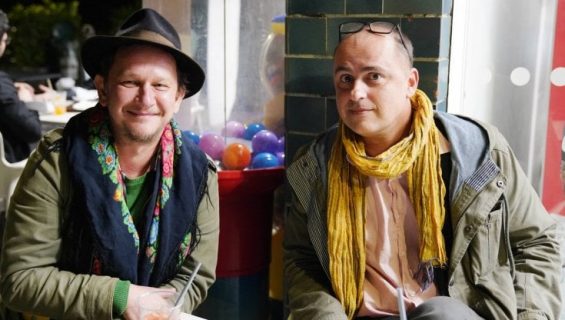 Igor and Ivan Buharov - Slow Mirror
Igor Buharov is the pseudonym of Kornél Szilágyi, and Ivan Buharov is also known as Nándor Hevesi, and they have been collaborating for 25 years. Together they produced and directed many, diverse short and feature films, ranging from experimental and documentary to animation.
Their anarchic, fractured and extremely surreal films might seem like a perfect fit for this "outsider" paradigm. Darkly playful hallucinations that share the aura of having been discovered in a granny's attic like a book of now troubling childhood drawings, they reveal in precise terms a world perhaps subconsciously suspected but hitherto indescribable. They have in common an improvised quality and a sense of the homemade. This not only stems from their beautifully rough-hewn visual textures but often from the people, objects and spaces that appear before the camera. The casts are composed of extraordinary ordinary people rather than film star types: lived-in faces bringing their own stories to the films. The props, which sometimes conspicuously reappear in different films, can likewise seem to have a real-world existence of their own carried over into the picture. This helps lend the films the weird intimacy of children's games, in which familiar people and places are made alien and the weirdly alien becomes immanent to the everyday. The feverish and disorienting experience of watching a Buharov film was probably best described in the 2008 Offscreen Film Festival catalogue as "getting lost in someone else's dream". (Maximilian Le Cain)
Films:
1. Slow Mirror     84 mins, Super8>35mm, color, 2007
2. Mothmilk         735  9 mins, Super 8, colour, 2009
3. Oneheadword protection        7 mins, super8, color, 2006
4. Hotel Tubu         5 mins, Super8, color, 2002
Language: Hungarian
Subtitles: English, French
Contains a 20-page booklet by Maximilian Le Cain.
R:VR
Label:
Re:voir
/ barcode: 3493551101468
Medium: DVD
Related Products