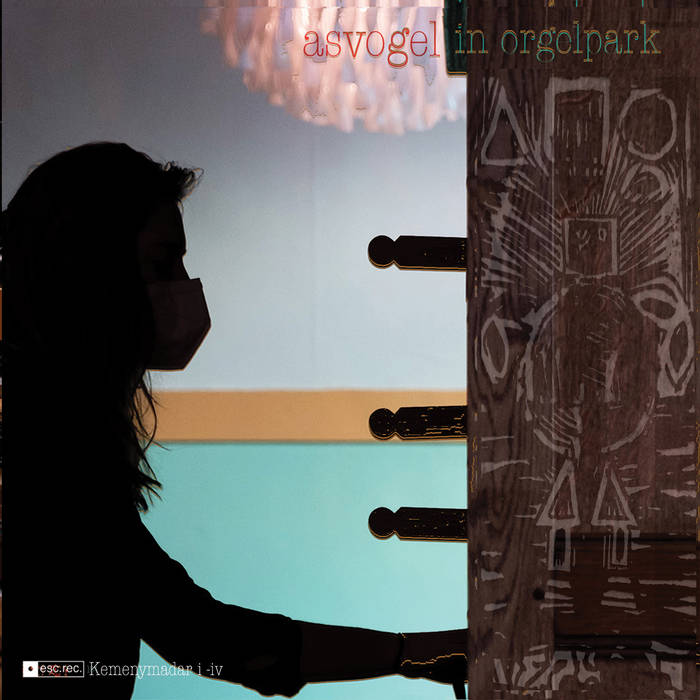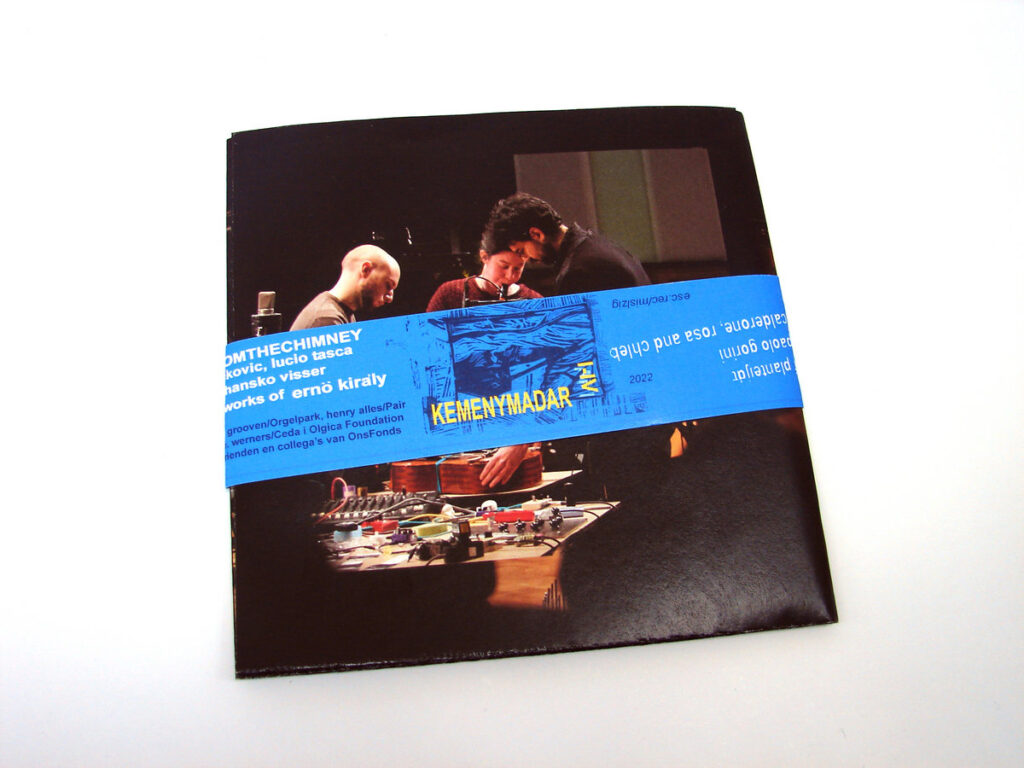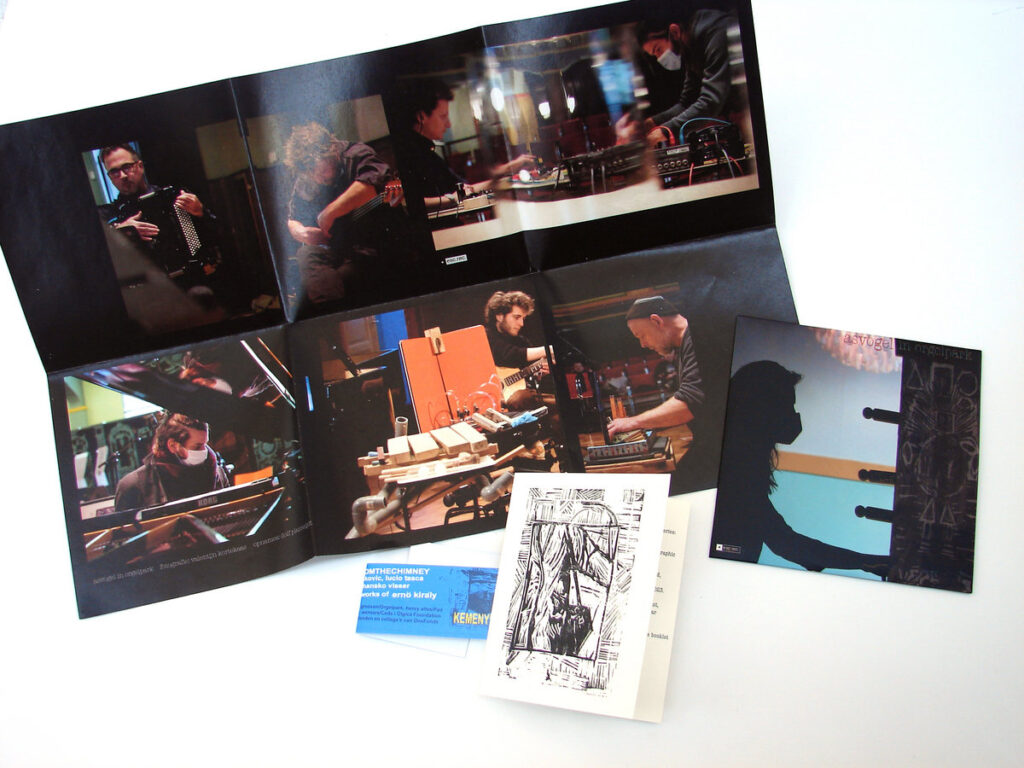 Reinier van Houdt, Lucio Tasca, Jasna Veličković, Hansko Visser - Asvogel in Orgelpark
A bio-graphical score in lino-prints, poems and a letter inspired by the late Hungarian / Yugoslavian composer and instrument builder Ernö Király. This material, made by Hansko Visser were paired with compository rules and tools to form a complex system for creating the music of Kemenymadar/Asvogel in Orgelpark, the wonderful concert space for organ players and others at the edge of Vondelpark in Amsterdam.
Hansko entrusted fellow composers Reinier van Houdt, Jasna Veličković and Lucio Tasca with the material and like himself, they each wrote their own version of the piece. They then formed their own ensembles of four, to play these versions at Orgelpark. The four versions are interlocked by the lino-print 'tulip' (the code about cherishing originality and vulnerable individuality) and are performed without a break. All four versions make use of self-built instruments, in the true spirit of Ernö Király. Sixteen musicians from seven different countries collaborate in an Adidas-Shamanistic ritual, written as a complex system in radical counterpoint and printed out lino cut codes…during the pandemic.
Handmade package. The CD comes in a sleeve folded into a small sized poster. Both have photos of the live performances.
Tracks
1. Hansko Visser, Elisabeth Lusche, Bas Alblas, Vladimir Blagojevic – Kemenymadar I 17:01
2. Lucio Tasca, Camille Verhaak, Federico Pozzer, Giuseppe Doronzo – Kemenymadar II 21:34
3. Reinier van Houdt, Anne La Berge, Dario Calderone, Wiek Hijmans – Kemenymadar III 19:40
4. Jasna Veličković, Tomek Sczcepaniak, Paolo Gorini, Hansko Visser – Kemenymadar IV 18:36
Medium: CD
Related Products