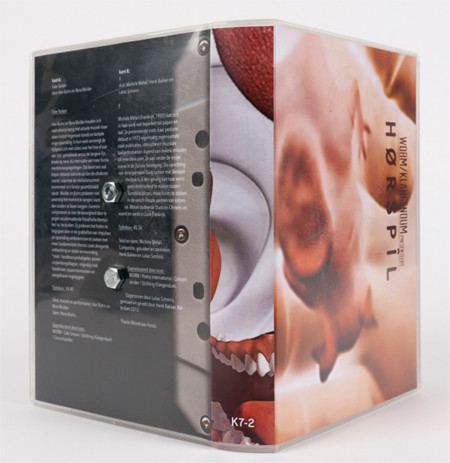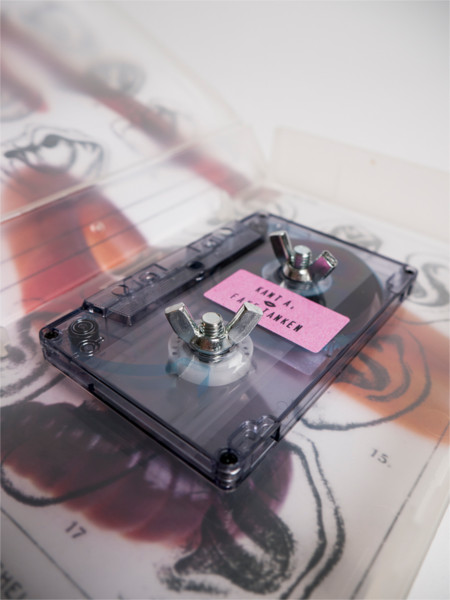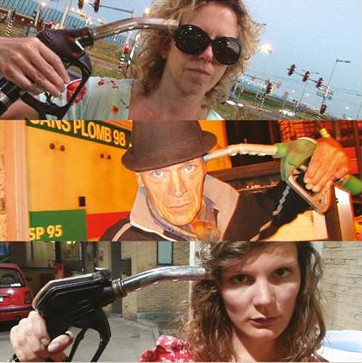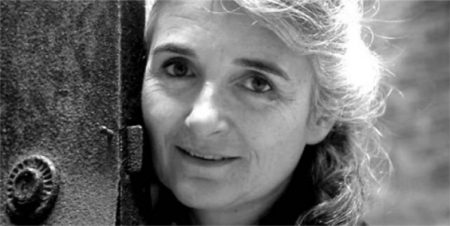 WORM Horspil - K7-2
Second issue in the cassette tape series of WORM's Horspil, published in 2013. Great package design by Studio Eyesberg,  mounting the tape inside a VHS box!
Side A: "Fake Tanken" (34'40"). Dutch language. Great piece made by multi-instrumentalist, builder and key virtuosa Nora Mulder and our great vocalist and musician/tinkerer Han Buhrs. Built of various chapters where alternately Han rants away in his incomparable style, and his daughter, the actress Nona Buhrs. Fake Tanken means to pretend to be tanking gas while just stopping your car for a breath of fresh air. The sounds are fantastic, as was to be expected because Mulder and Buhrs' instruments, often made of scrap, are amazing.
Side B: "X" (45'36"). French language. A text about the letter X, written and performed by the French avant-garde poet Michèle Métail (1950), who was the only woman in the famous Oulipo movement. Provided by a crazy soundtrack Wim T. Schippers style by Henk Bakker and Lukas Simonis. But this does not seem to disturb the lady at all who recites her text in a clear, energetic and humorous way. This piece was commissioned by Poetry Interational in 2013.
mrow : )
txxxxz
Medium: Music Cassette
Related Products