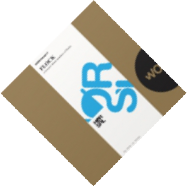 WORM Horspil - #7 – Flock
The Hørspil Series is a co-production with the Dutch VPRO Radio and their program Café Sonore. They're all produced in WORM's own studio sweatshop!
Produced, composed and edited by American Dutch composer Anne La Berge and it's all about members of flocks and 3 simple rules: Separation, Alignment and Cohesion.
mrow : )
Medium: CD
Related Products