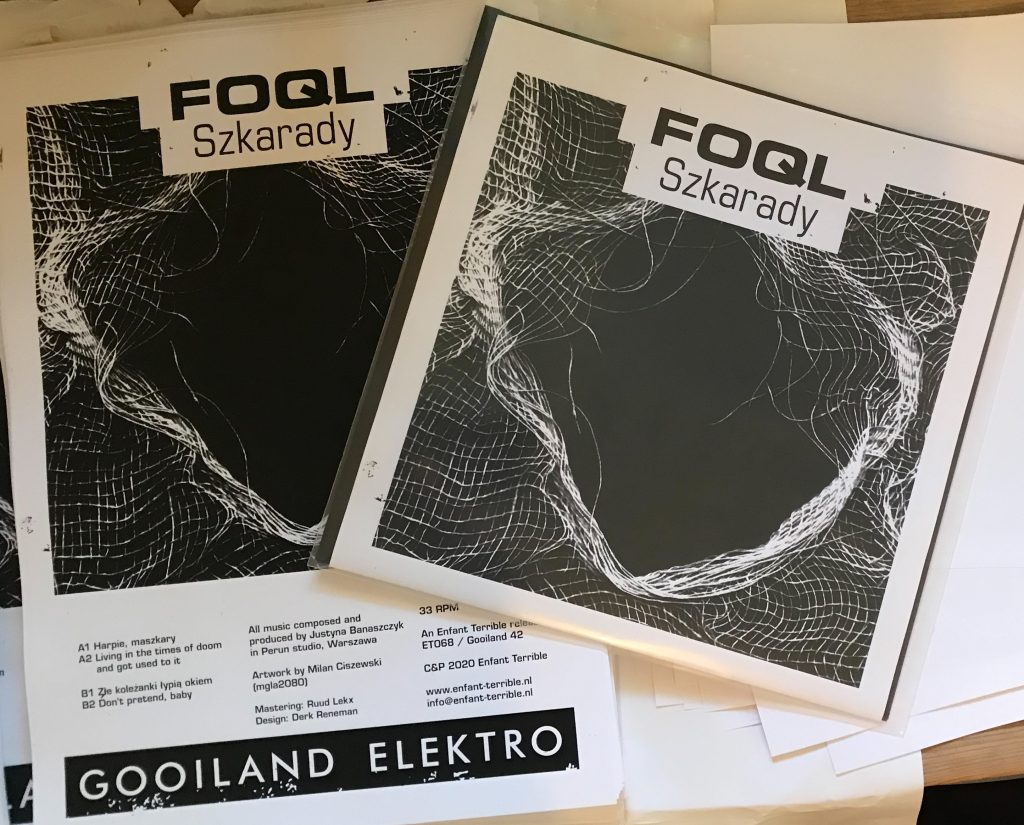 FOQL - Szkarady
It's that fearless woman from Łódź again! Justyna Banaszczyk says FOQL and bursts in with 4 techno tracks, described as abstract and IDM-influenced, with a sound slightly cleaner than in previous, more noise-infused, recordings.
tracks:
A1 Harpie, maszkary (5:55)
A2 Living in the times of doom and got used to it (6:18)
B1 Złe koleżanki łypią okiem (5:42)
B2 Don't pretend, baby (8:05)
Composed and produced by Justyna in Perun studio, Warszawa. Mastered by Ruud Lekx (aka Rude 66). Released in 2020.
Medium: 12"
Related Products