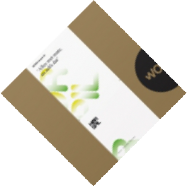 WORM Horspil - #12 – 'Alles met Mate, en zelfs Dat'
The Hørspil Series is a co-production with the Dutch VPRO Radio and their program Café Sonore. They're all produced in WORM's own studio sweatshop!
This one by Jeroen Visser (of ./morFrom/.) is a coming of age drama, about a killer who, on one of his last assignments (to assassinate the last stubborn independent record company owner in Switzerland) gets thrown into a different dimension the moment he pulls the trigger. Languages: German, Dutch, Ethiopian. Duration: 30 min.
mrow : )
Medium: CD
Related Products