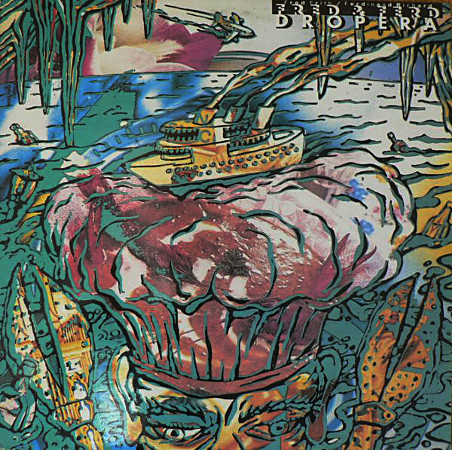 Fred & Ferd - Dropera
Recorded in 1989, but not issued until 1991, experimental guitarist Fred Frith's team up with avant-garde Richard needs the lyric sheet for any non-French speaker to follow the album's comic tale of two diners on a surreal adventure. Richard wrote and sings the text, while Frith and Richard alternate between avant-rock ("Wrong Left Turn!"), pastorale ("Little Pieces Floating!"), and even a jam that wouldn't sound too out of place on Remain in Light ("Hey, let's dance!").
Alto Saxophone, Clarinet, Flageolet – Raymund Van Santen
Bass Guitar [Fender Six], Vocals, Lyrics By – Ferdinand Richard
Guitar, Violin, Keyboards, Percussion, Electronic Drums, Chorus – Fred Frith
Music By – Ferdinand Richard, Fred Frith.
Medium: CD
Related Products