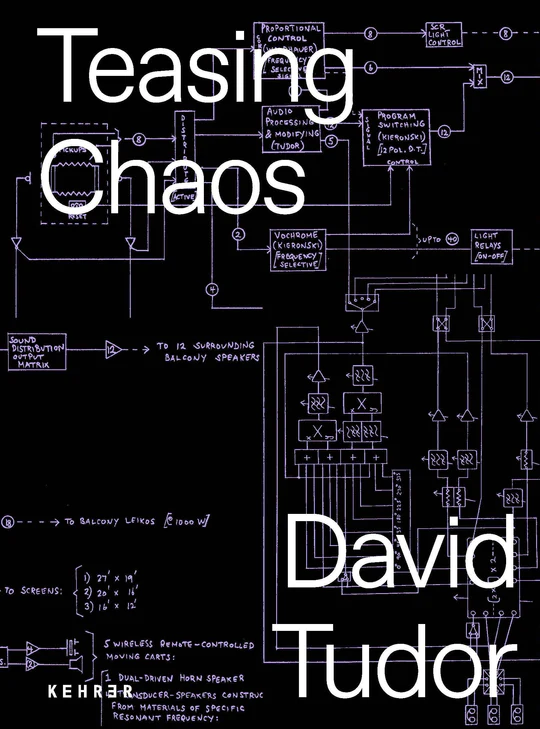 David Tudor - Teasing Chaos
David Tudor (1926–1996) was one of the leading pianists and interpreters of contemporary music in Europe and the USA in the 1950s. His ability to respond to the indeterminate character of demanding scores by composers such as John Cage, Karlheinz Stockhausen, and Christian Wolff and to execute their at times ambiguous instructions was unique and fascinated his contemporaries. In the early 1960s, he made the transition from interpreter to composer-performer and created the basis for a practice that we know today as live electronic music.
Teasing Chaos is a comprehensive presentation of his pioneering work and his interdisciplinary collaborations with visual artists such as Robert Rauschenberg, Marcel Duchamp, and Jacqueline Matisse Monnier, and was published accompanying The exhibition Teasing Chaos. David Tudor at the Museum der Moderne Salzburg in 2021.
Texts by David Behrman, Billy Klüver/Julie Martin, Patricia Lent, Alan Licht, You Nakai, Christina Penetsdorfer, Matt Rogalsky, Thorsten Sadowsky and Christian Wolff.
See also: You Nakai, Reminded by the Instruments, on David Tudor.
Softcover, published in 2021, 224 pages, 110 color and b/w illustrations.
Medium: Book
Related Products