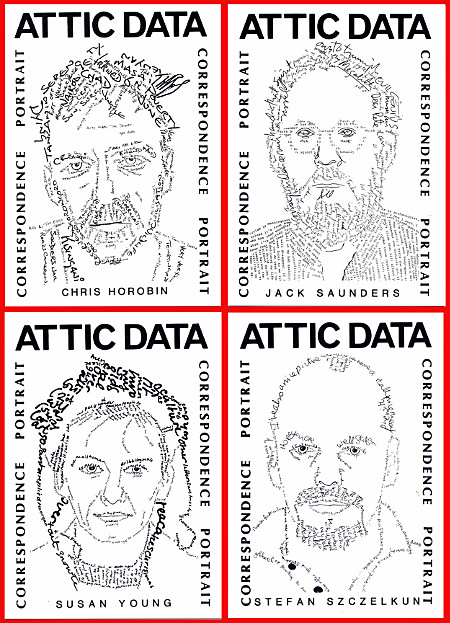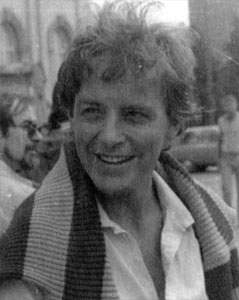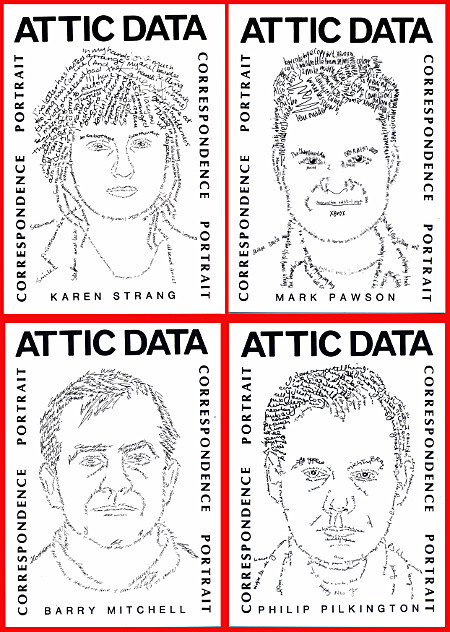 The Attic - Correspondence Portraits – Postcard Edition
Set of 8 postcards of portraits made by Pete Horobin and published by The Attic Archive formerly in Dundee, Scotland (at present in Ireland) out of the handwritings of the portrayed: Chris Horobin, Jack Saunders, Susan Young, Karen Strang, Mark Pawson, Stefan Szczelkun, Phil Pilkington and Barry Mitchell.
The originals were on A4 format but work well on this format, too. The way each character takes shape by means of their own scribblings is a very strong concept.
Medium: Art Object
Related Products