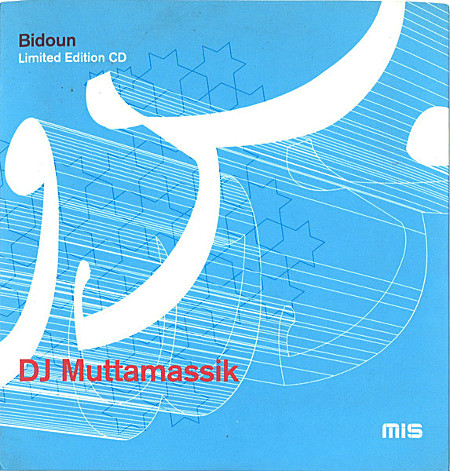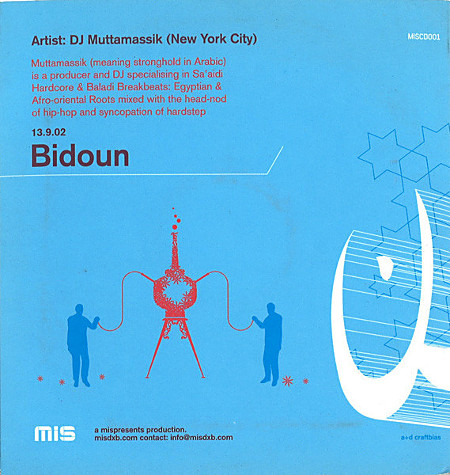 DJ Mutamassik - Bidoun
Mutamassik (meaning stronghold in Arabic) is a producer & DJ specialising in Sa'aidi hardcore & Baladi breakbeats: Egyptian & Afro-oriental roots mixed with the head-nod of hip hop and syncopation of hardstep
Dj mix was for a show that rocked 'the Kasbah' in Dubai, United Arab Emirates.
Printed & released by the Bidoun crew in the U.A.E. Designed by
Jody Barnard (2002, Mis Dxb).
Medium: CD
Related Products