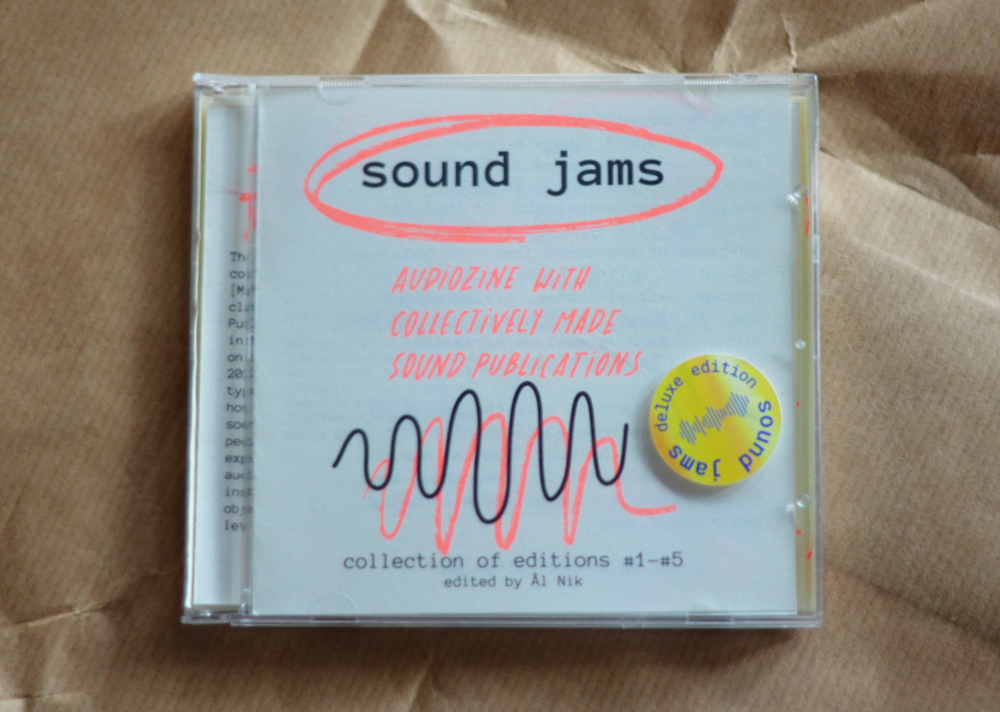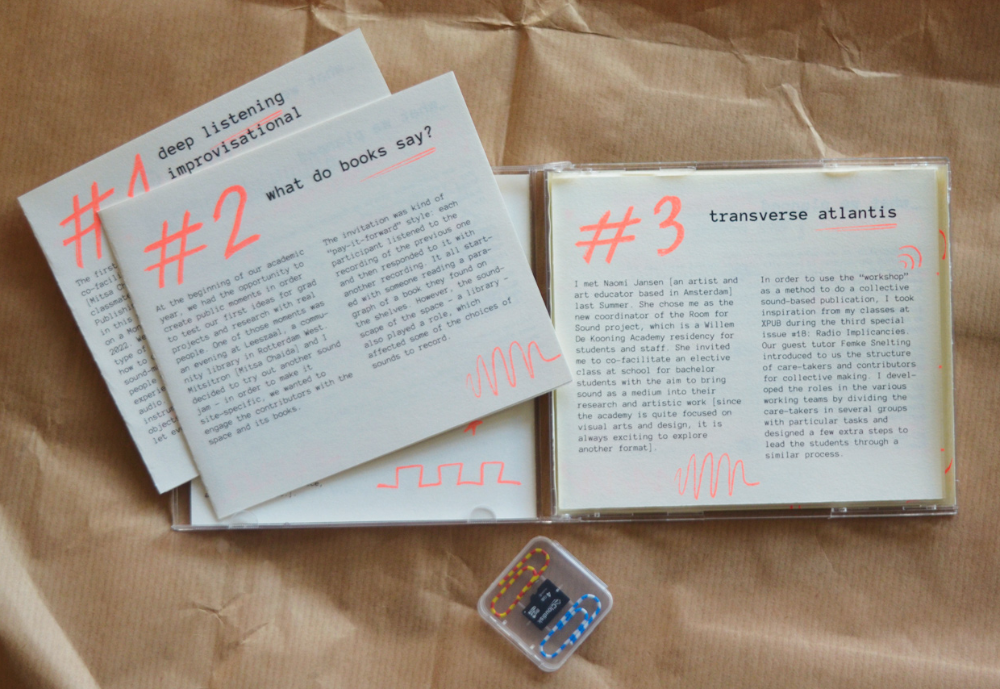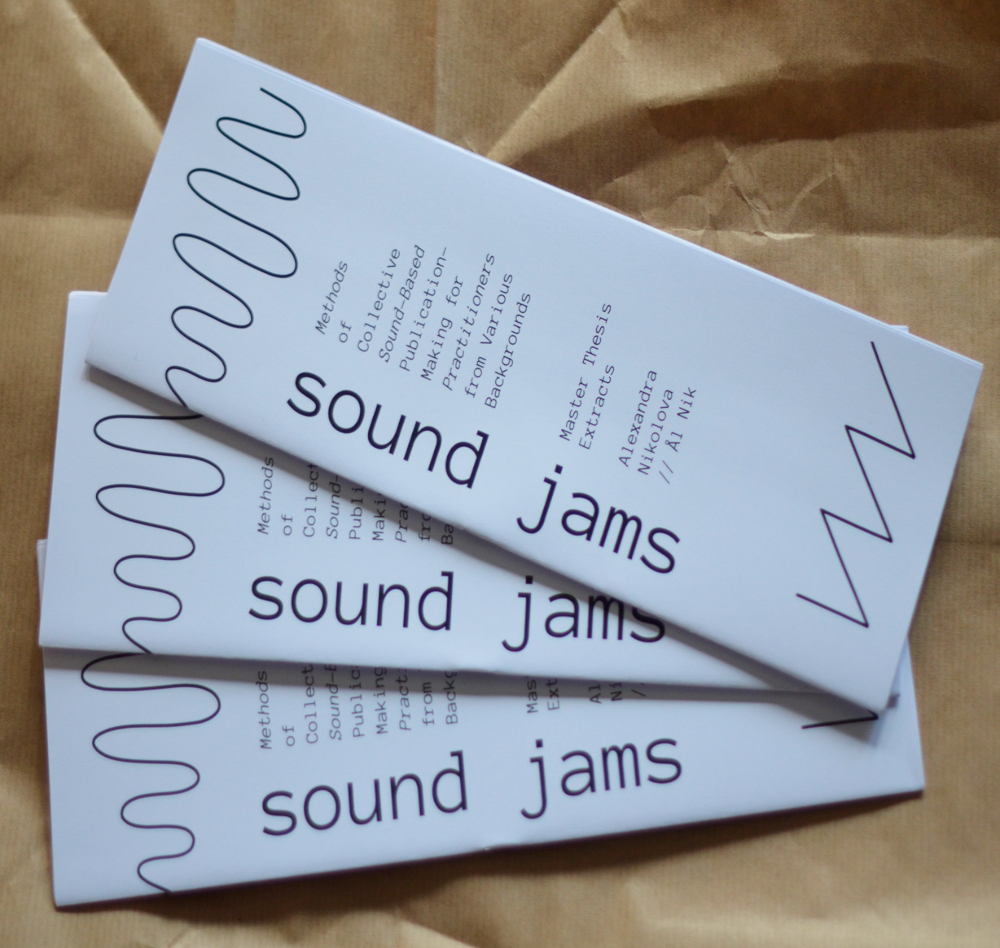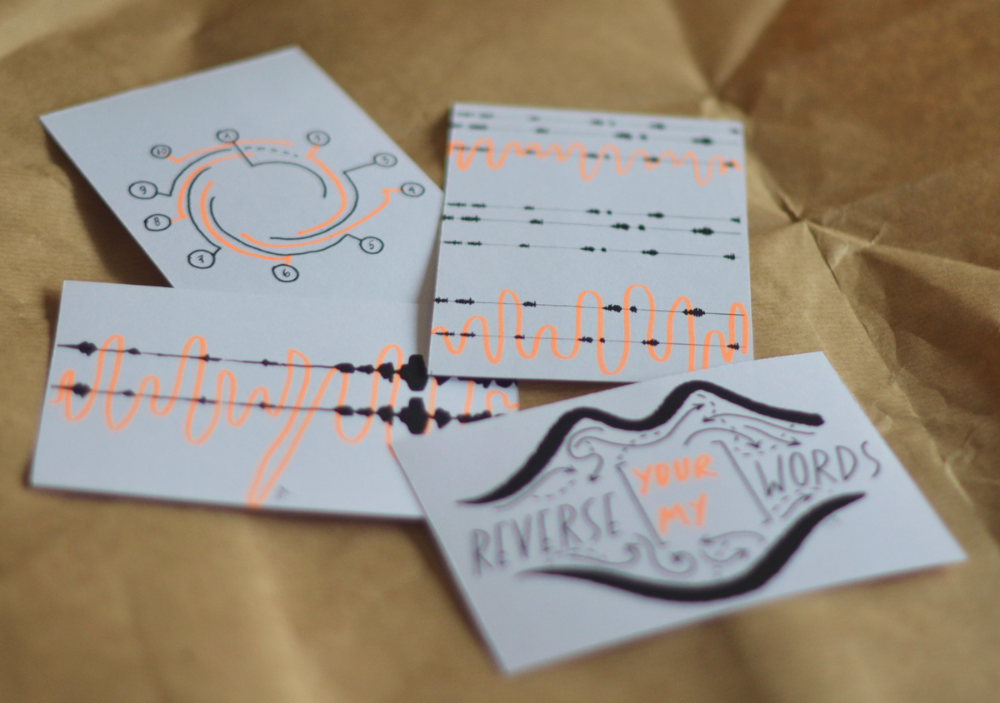 Ål Nik - Sound Jams
This publication by mixed media artist & illustrator Ål Nik gathers 5 collectively made sonic publications and their visual elaborations. It aims at inspiring practitioners to play with different methods for including sound in their research and artistic practice. It collects the outcomes of facilitated group experiences of sound-making and publishing.
Ål Nik – aka Alexandra Nikolova – explains: "We are surrounded by sound on a daily basis and it is a medium that has a major role in the perception of the world around us – but as a working medium, it still feels quite unattainable for many practitioners: oftentimes, mainly associated with music, it is a reserved territory for people with musical training and for sound artists. In reality, it is far more accessible and there are many ways how sound-making can be open for creators coming from any kind of background. Thus, I am looking at which methods of collective sound-based publication-making can be applied to a group of practitioners from various backgrounds, without the restriction of having experience with sound as a medium in their practice.
In the context of this project, by sound jams, I understand any facilitated process of sound-making and publishing that includes more than one person. They are not restricted by form, time, place or environment. Thus, some of the sound jams are literally facilitated jam sessions with musical and sound instruments, whereas others are open calls on the internet for submitting contributions, or several months-long sound residencies."
A generic CD jewel box contains 5 booklets, one for each jams, and audio files on a micro SD card, and comes with the Sound Jams reader plus some hand-made cards with illustrations from the jams. The printed matter is laser & riso print.
Publisher:
Own
/ sound jams
Medium: Zines + Micro SD Card
Related Products