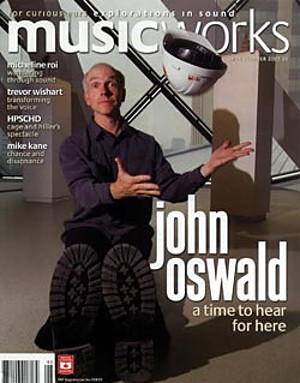 Musicworks - # 98 (Summer 2007)
Micheline Roi: Wandering through sound / Trevor Wishart: Transforming the Voice / HPSCHD – Cage and Hiller's Spectacle / Mike Kane: Chance and dissonance. Main feature: John Oswald: A Time to Hear from Here.
On the CD: HPSCHD (excerpt, 6:42) by John Cage and Lejaren Hiller, performed by Robert Conant, Harpsichord with electronics by Joel Chadabe / Sound Transformations by Trevor Wishart – a sequence of 9 excerpts from larger works where vocal sounds are transformed. These come from the albums Red Bird/Anticredos, The Vox Cycle and Voiceprints.
Medium: Magazine + CD
Related Products