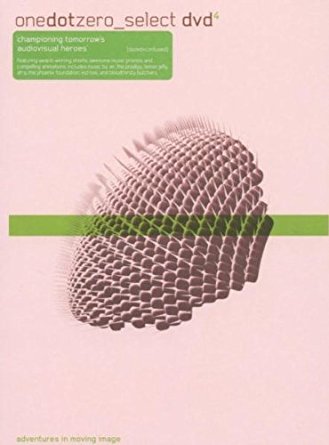 Various Artists - Onedotzero_select DVD4
Last issue (vol.4) left in stock of the much-loved series of DVDs bringing together upcoming talent in animation, music video, motion graphics, and indie filmmaking from around the globe.
The material on the dvd has been selected from the 2004 and 2005 Adventures In Motion festival, which toured internationally across Asia, Europe, Australasia, and the UK.
Leading talents include, Joji Koyama [aka Woof Wan Bau] Airside, Intro, Pleix, Daniel Askill, and Nakd, with rising stars Hendrick Dusollier, 12foot6, and Dominic Hailstone.
Continuing onedotzero's strong affiliation with pioneering music styles and independent labels, music featured includes the prodigy [girls], lemon jelly [the shouty track], air [electronic performers], alongside the phoenix foundation [hitchcock], and afra [digital breath] generating a vibrant and essential mix of creative approaches and visions.
20 films, 95 minutes in total.
Medium: DVD
Related Products