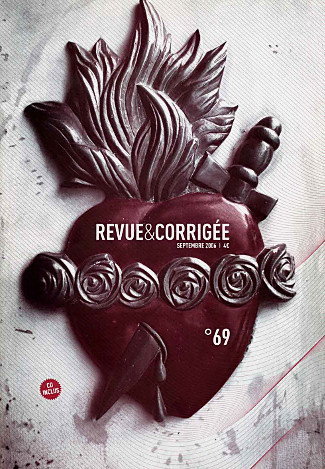 Revue & Corrigee - # 69 (september 2006)
In french. A portrait of Martin Tétreault, reflections on improvisation, conversation with accordionist Joe Privat, IMPROVISER / COMPOSER by Jean-luc Guionnet, interview with Will Guthrie.
Extra: a CD compiled by Jean-christophe Camps with Luc Bernard, Marie-hélène Bernard, Olivier Péraud, Yannick Dauby, Falter Bramnk, Frank-Olivier Schmitt, François Billard.
Medium: Magazine + CD
Related Products