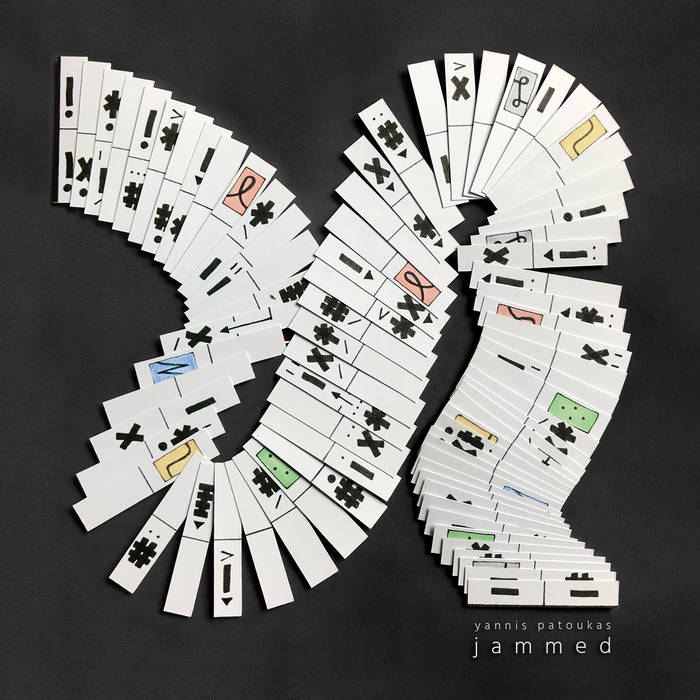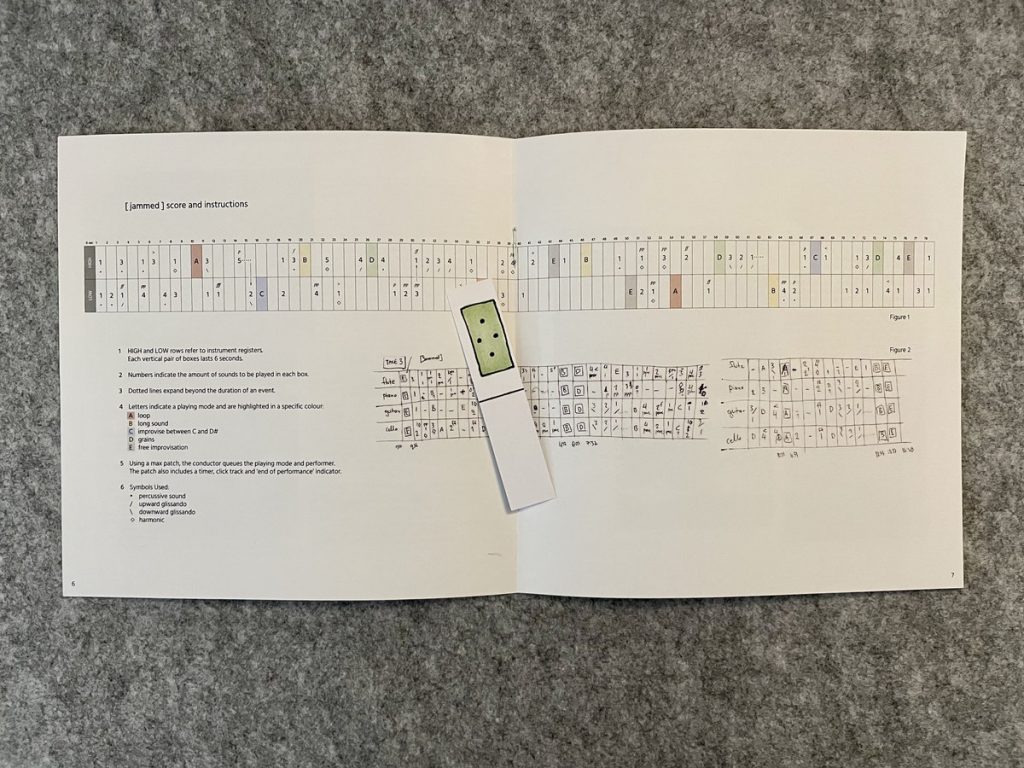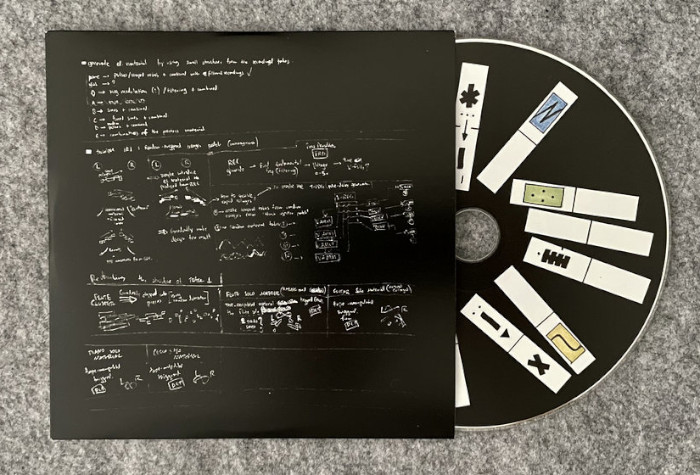 Yannis Patoukas - Jammed
Yannis Patoukas is an electroacoustic composer, improviser and musicologist who likes to bring together experimental rock of the late 60s/early 70s and electroacoustic traditions, via studio practices and production techniques. This means that in a recording studio he follows an improvisational workflow; welcoming mistakes, trusting random or open processes and always making the most of the physicality of analogue devices. Patoukas is currently based in The Netherlands.
"This album was initially conceived as a score for improvising musicians, to work as the very first step of a compositional process rather than being part of the final stages of realising a musical result. The score was organised in such a way to create a framework for the musicians and conductor to… "jam" (hence the title), by using a number of restrictions/rules which resulted in a "controllable" improvisation of spontaneously performed sonic events." (Patoukas)
Patoukas' Method
Three takes of the score were performed and recorded in the New Music Lab at the Institute of Sonology (Royal Conservatoire, The Hague) by an ensemble, "conducted" by visual cues projected on two screens in front of the players. Subsequently, these multitrack recordings were used as the principal material for creating the fixed-media compositions which make up this album.
These consist of a mixture of (slightly and heavily) processed material derived from the recorded performances, as well as electronic sounds which are sonically and structurally informed by those same recordings through the use of voltage-control techniques. Most of the sounds were manipulated using analogue devices, methods and workflows exclusively, while others were processed using softwares for granulation/randomisation and digital effects. All this using the facilities of the Institute of Sonology.
More details
This CD comes in a wallet, which is packed in a 7-inch sleeve together with a 16-page booklet with information about the compositions, personal notes, diagrams, and photos taken during the recording session and the making of the pieces. Also included is a hand-numbered printed piece cut out of the graphically interpreted score of Jammed by Rob Shuttleworth.
Performers in the ensemble were:
Lucija Gregov (cello)
James Alexandropoulos-McEwan (electric guitar)
Mirto Nizami (piano)
Irene Ruiperez Canales (flute)
Tracks:
1. plod I 07:49
2. plod II 08:32
3. cloaked I 06:37
4. cloaked II 07:38
5. canned 13:52
hybrd
Medium: CD
Related Products