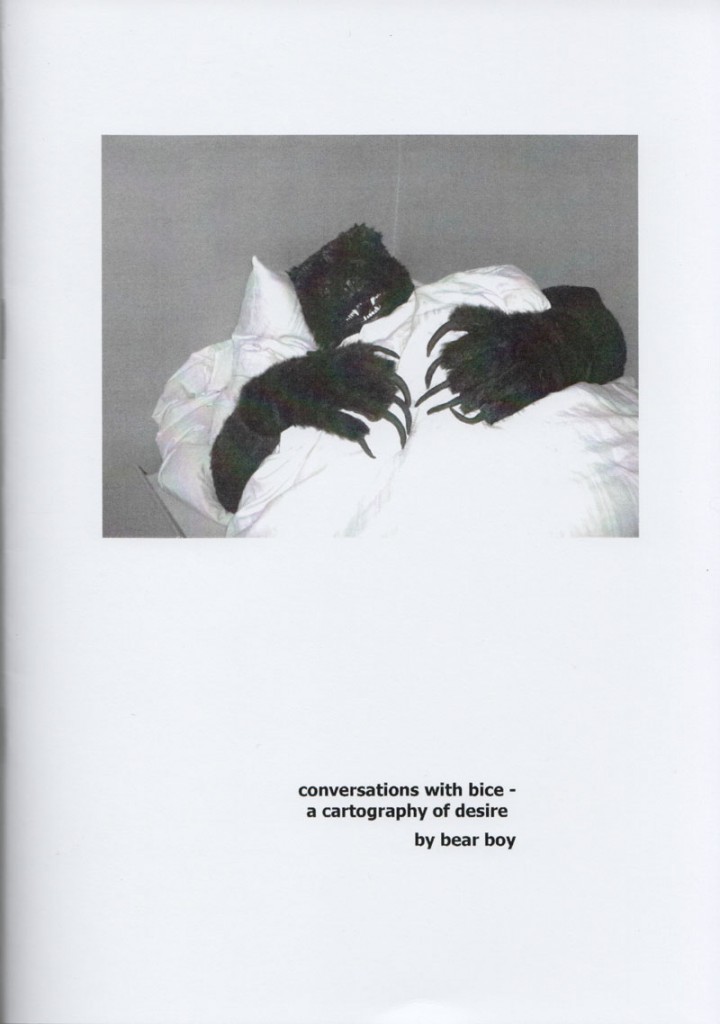 Casabaubou Publishers - Conversations With Bice – A Cartography Of Desire
In German. The underground gallery/film & photo studio in Wedding, Berlin run by Wilhelm Hein and Annette Frick made this so-called "Satellitenheft" of Jenseits der Trampelpfade, featuring Bear Boy.. This huggable bear confides her stories and fantasies, allowing a glimpse into the life of a bear boy in Berlin. Charming drawings adorn the printed text. On the DVD: Fragment of a Performance by Bear Boy from 2010.
Published in 2014, 48 pages, 20.5×14.5 cm, Edition of 100.
Medium: Magazine + DVD
Related Products