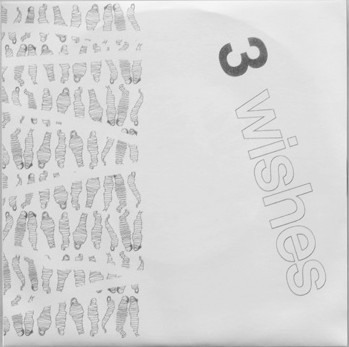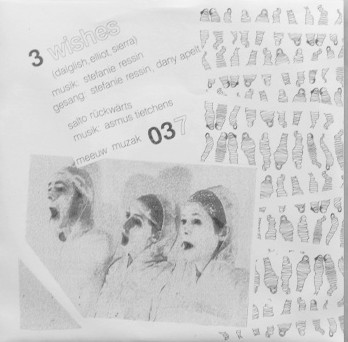 Stefanie Ressin / Asmus Tietchens - 3 Wishes
Another nice one from Meeuw's 7″ series, with the characteristic "lo-fi" covers designed by Meeuw himself. This one is from 2009.
3 Wishes
Music: Stefanie Ressin
Vocals: Stefanie Ressin, Dany Apelt
Salto Rückwärts
Both sides are a cover of "3 Wishes" by Klaus Nomi. The A side is a funny synth-heavy pop number that would sound great in a club. Even more minimal and NDW style than the original… The Tietchens version puts the song through the Asmus-izer and it becomes quite twisted up by the end.
Medium: 7"
Related Products