Out of stock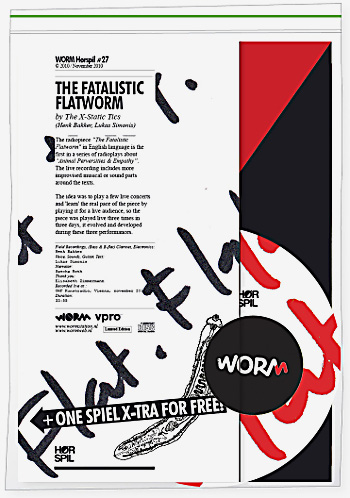 WORM Horspil - #27 – The Fatalistic Flatworm
The Hørspil Series is a co-production with the Dutch VPRO Radio and
their program Café Sonore. They're all produced in WORM's own studio
sweatshop! This is radioplay #27 and a another piece by the X-Static Tics (Henk Bakker, Clarinets, Electronics and Field recordings) and Lukas Simonis (Voice, Sounds and Text). The radiopiece "The Fatalistic Flatworm" in English language is the first in a series of radioplays about "Animal Perversities & Empathy". The liverecording includes more improvised musical or sound parts around the texts.
Medium: CD
Related Products