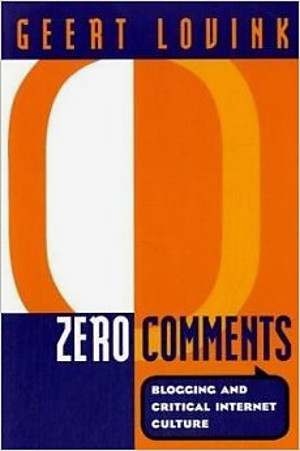 Geert Lovink - Zero Comments
SPECIAL OFFER!   By now this is a classic from internationally renowned media theorist and 'net critic' Geert Lovink, published in 2007. Lovink here revitalizes worn out concepts about the Internet and interrogates the latest hype surrounding blogs and social network sites. This was the third volume of his studies into critical Internet culture, following the influential Dark Fiber and My First Recession, in which Lovink develops a 'general theory' of blogging.
Paperback, 340 pages.
Medium: Book
Related Products