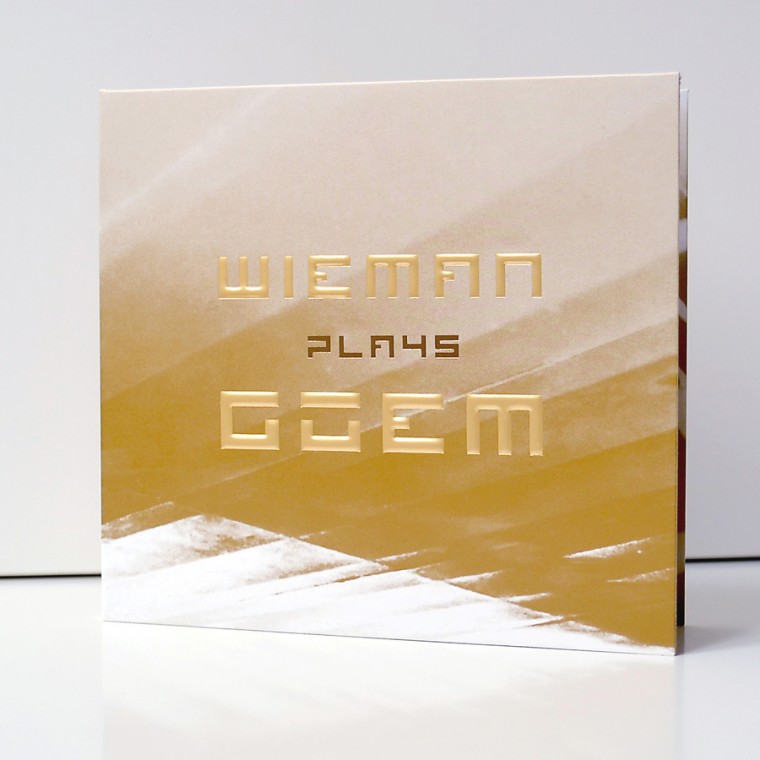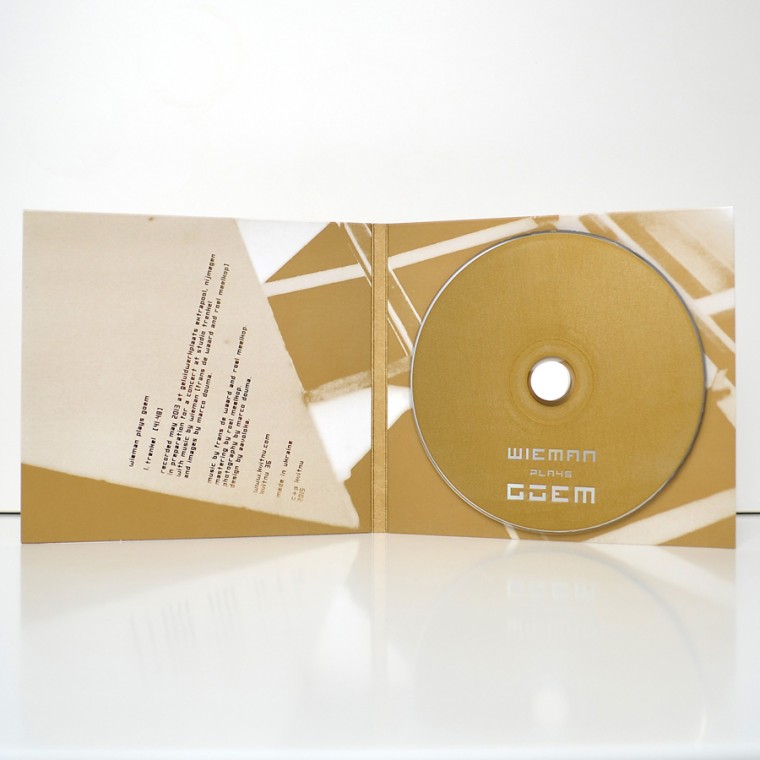 Wieman - Wieman Plays GOEM: Trenkel
Strong feature of Wieman (Frans de Waard & Roel Meelkop's duo, formerly known as Zèbra but Zebra complained) is their minimialism subtly and gradually going maximal. The GOEM connection is only logical here. Grainy repetitive patterns made out of snippets of sound get fleshed out and build up to irresistable grooves. Some adjustment to save your speakers might be needed.
41:48 minutes in total, recorded May 2013 at Geluidwerkplaats Extrapool, Nijmegen in preparation for a concert at Studio Trenkel with music by Frans de Waard & Roel Meelkop.
Artwork – golden printed cardboard with double golden foil pressing, with very raw bronze painted CD, designed by Zavoloka with photography images from Marco Douma.
Medium: CD
Related Products