Fucking Good Art - On Being Ill / Over Ziek Zijn
"For God's sake, translate Rilke: only be sure of your rights," wrote Virginia Woolf in 1928 to her friend and lover Vita Sackville-West. This inspired the people of Fucking Good Art to make their own, unofficial translation into Dutch of Woolf's "On Being Ill".
And strangely enough it has never been translated into Dutch before. Jaap van Triest did it in 2020, so that he could read it to a patient at home. The original text from the Hogarth Press edition was not even available completely, it had to be collaged from bits and pieces that were published online. So here, in a special design by Vanessa Bell, with a cover in Riso-print, is the result, put together in such a way that you can read both languages side by side! The coloured dividing pages are made of leftover yellow Japanese self-copying paper.
"Lyrische, zelfspottende, soms bizarre overpeinzingen over de gevaren en de voordelen van het ziekbed" schreef de New Yorker in 2005. Over de diepgang van de ervaring, het tekort van de taal en de bijdrage van de dichters. Over meedeleven ook, en hoe je er buiten kunt. Over hoe we de literatuur nodig hebben om de taal te verrijken inzake zo'n belangrijk deel van het leven.
26 pages (NL section) // 24 pages (English section).
Publisher:
Own
/ ISBN: 978-90-817756-32
Medium: Book
Related Products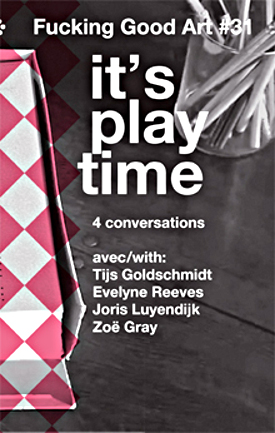 Publisher: Own / ISBN: 978-90-817756-2-5
Medium: Book