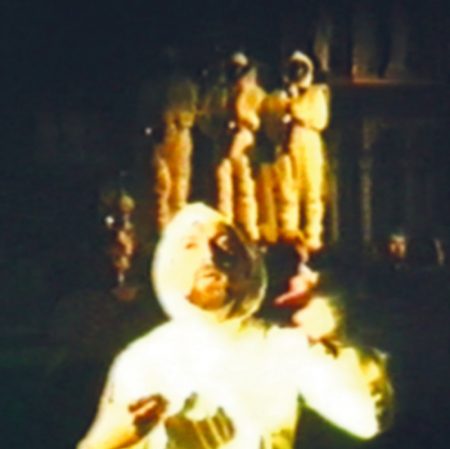 Urban Sax - Live In Pori 1984
Founded in 1973 by French composer Gilbert Artman, and directed by him ever since, Urban Sax is an ensemble of a great number of saxophone players, accompanied by percussion and sometimes vocals. Dressed in white space suits and gas masks, and playing Artman's minimalist, repetitive compositions, their shows are art happenings as much as concerts.
They were more than 50 strong when, in July 1984, they swarmed across the coastal town of Pori, Finland, to perform a memorable concert at the Pori Jazz Festival. They arrived at the scene of the concert in the Central Pori Church by fire engines, forklifts and water buses from all over the town, followed by an ecstatic and bewildered crowd of festival-goers and amazed locals alike. All in all quite an apocalyptic spectacle, conceived by Artman, as a kind of site-specific ritual.
.
Medium: LP
Related Products