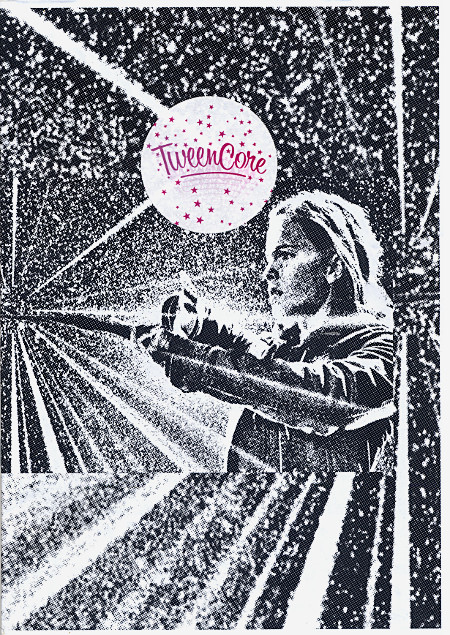 Sickboy Milkplus - TweenCore
When i started the idea of TweenCore, i wanted to merge the best of both worlds of breakcore and tween music that was found mainly through the Disney Channel. What started out as a fun mixtape idea exponentially grew into a concept album, with me building new structures around pre-existing tween music structures, looping and adding layers og breakcore, to make it, somehow, into one of the most uplifting musical experiments i have done so far (according to the Belgian artist "Sickboy Milkplus").
This is the last copy of the magazine.
https://sickboymilkplus.bandcamp.com/album/tweencore
Medium: Magazine
Related Products