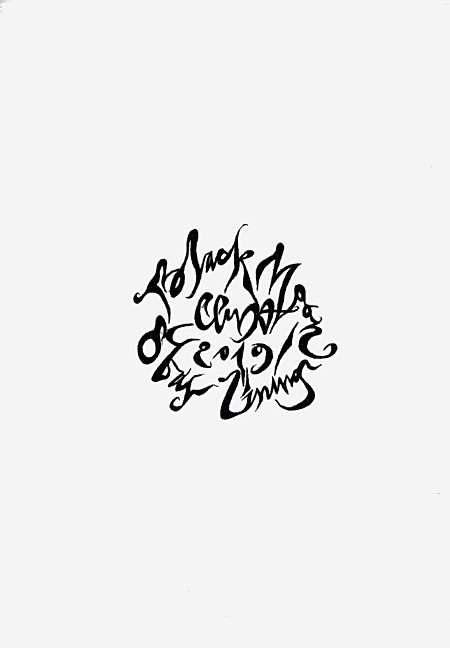 Chris van Harskamp - Jack Moon Star Lining
Chris van Harskamp can never be destined for the life of a gray mouse. His creative approach brought him to the Royal Academy in The Hague. He graduated in 1985 as a graphic designer. He moved to Rotterdam and came into contact with the world that suited him. The alternative circuit, the underground, the night café. His environment is his inspiration. His drawings, paintings and photographs sign the unrest of his existence.
The black drawings in this leporello booklet are of a squigly nature with a calligraphic quality inspired by experimental music. Printed in risoprint at the Stencilwerck printers in The Hague. Collected and designed by Leonor Faber-Jonker.
Medium: Book
Related Products