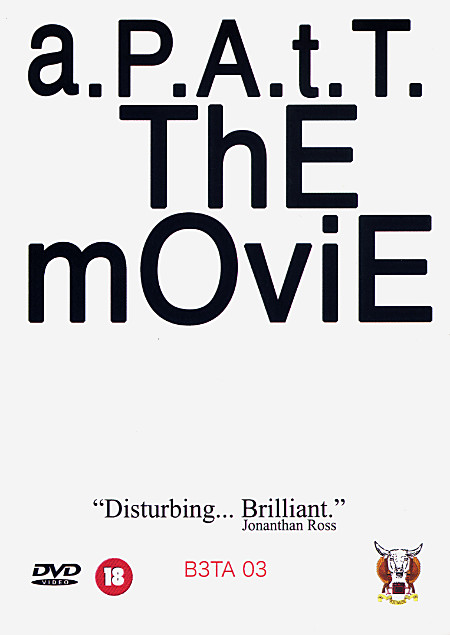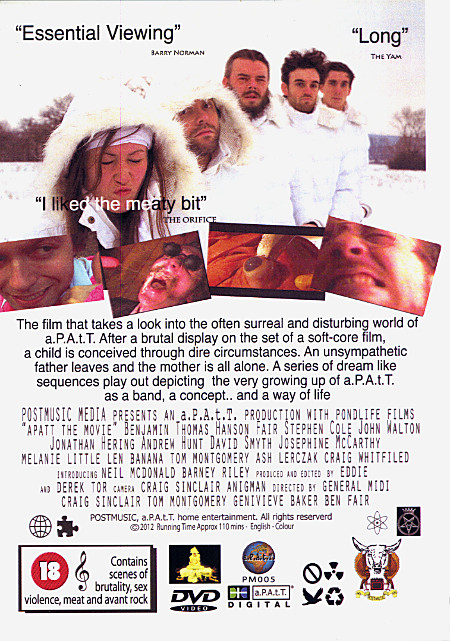 a.P.A.t.T. - ThE mOviE
The film that takes a look into the often surreal and disturbing world of a.P.A.t.T.
After a brutal display on the set of a soft-core film, a child is conceived through dire circumstances.
An unsympathetic father leaves and the mother is all alone. A series of dream like sequences play out depicting the very growing up of a.P.A.t.T. as a band, a concept.. and a way of life.
Medium: DVD
Related Products