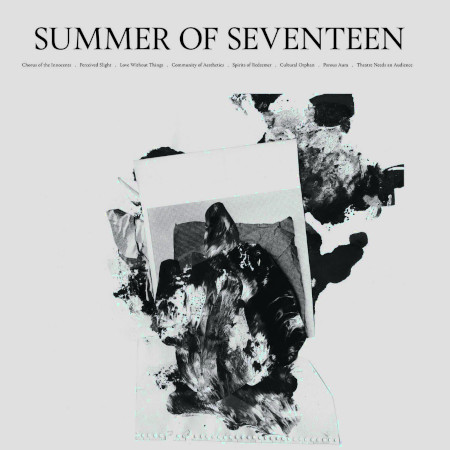 Summer op Seventeen - Summer of Seventeen
This record blew me away. An intriguing atmosphere that's hard to pin down. An overall feel of heaven and hell, beauty and beastliness clashing.
Wildfires plagued Washington state during the summer of 2017, their smoke drifting westward toward the Seattle area and toxifying the air. Shortly before that trauma a makeshift band formed by Monika Khot, William Fowler Collins, Daniel Menche, Faith Coloccia, and Aaron Turner had gathered at a studio on idyllic Vashon Island to cut eight songs that capture the makeshift band's feelings of what Coloccia calls "a kind of doomsday lurking in the background."
Angelic chants and celestial drones perfume the air in several of the songs, countered with muted blast beats, serrated hums, jagged glitches, simulacra of grinding gears and lightning. "It's as if no good deed goes unpunished."(Dave Segal, 2020).
The album was edited and arranged by Monika Khot, and released in 2020. Recorded, mixed and produced by Randall Dunn, mastered by James Plotkin, art and design by Faith Coloccia.
Medium: LP
Related Products