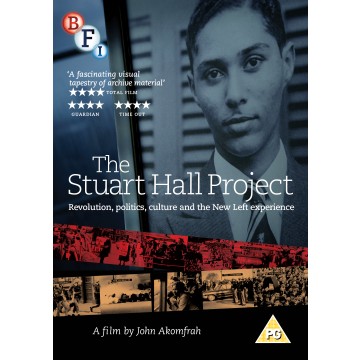 John Akomfrah - The Stuart Hall Project
Revolution, politics, culture and the New Left experience. Award-winning documentarian John Akomfrah (The Nine Muses) made a sensitive, emotionally charged portrait of Jamaica-born cultural theorist Stuart Hall.
A founding figure of contemporary cultural studies – and one of the most inspiring voices of the post-war Left – Stuart Hall's resounding and ongoing influence on British intellectual life commenced soon after he emigrated from Jamaica in 1951.
Combining extensive archival imagery – television excerpts, home movies, family photos – with specially filmed material and a personally mixed Miles Davis soundtrack, Akomfrah's filmmaking approach matches the agility of Hall's intellect, its intimate play with memory, identity and scholarly impulse traversing the changing historical landscape of the second half of the 20th century.
Medium: DVD
Related Products