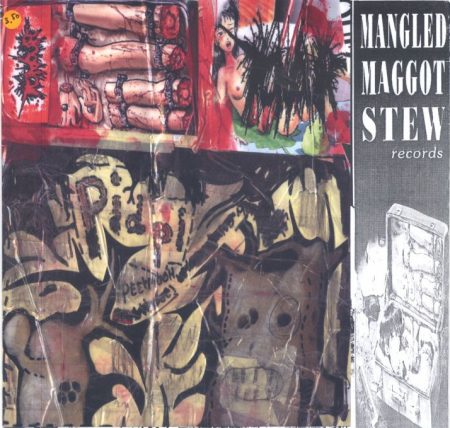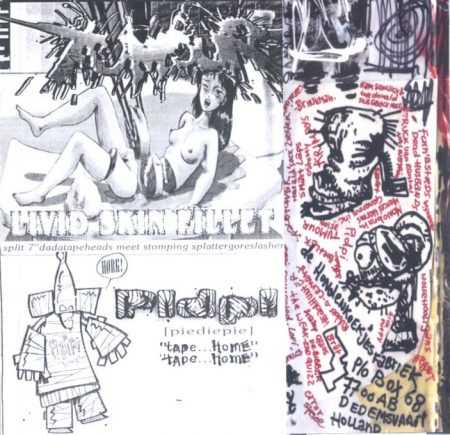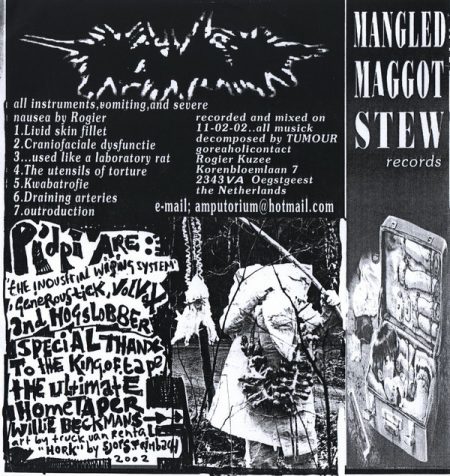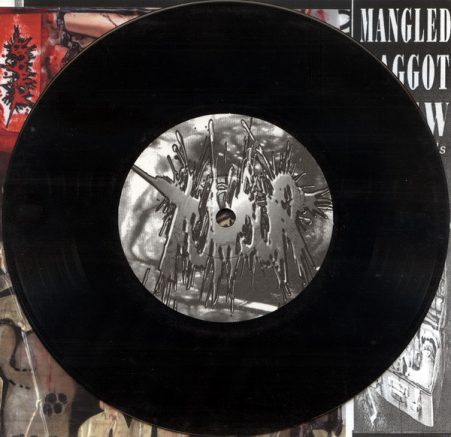 Pidpi vs. Tumour - Split EP: dadatapeheads meet stomping splattergoreslasher
Another relic from the golden years of De Hondenkoekjesfabriek – with characteristic artwork. 33 1/3 rpm!
From 2002.
A   Pidpi Tape…Home Tape…Home
B1 Tumour Livid Skin Fillet
B2 Tumour Craniofaciale Dysfunctie
B3 Tumour … Used Like A Laboratory Rat
B4 Tumour The Utensils Of Torture
B5 Tumour Kwabatrofie
B6 Tumour Draining Arteries
B7 Tumour Outroduction
Medium: 7"
Related Products