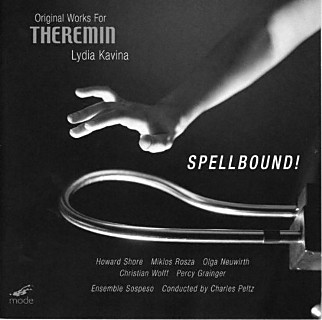 Lydia Kavina - Spellbound! Original works for Theremin
As a follow-up to her first CD of original theremin works, "Music from
the Ether", Lydia Kavina returns with first recordings of major works
for theremin and ensemble. The program also included pieces derived from two film scores in which the theremin is prominent, Miklos Rozsa's haunting "Spellbound" Concerto (1945-6) and Howard Shore's entertainingly derivative "Ed Wood" Suite (2000). In these, and the Neuwirth, Ms. Kavina was supported by the Ensemble Sospeso's beautifully played performances, conducted by Charles Peltz.
Medium: CD
Related Products