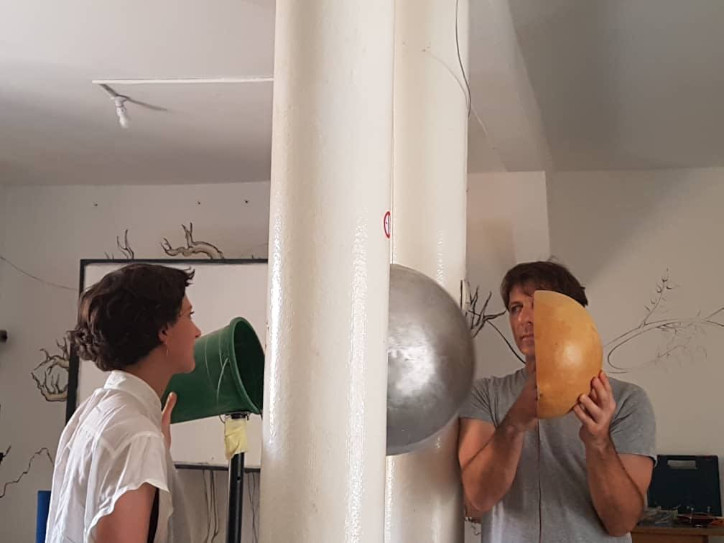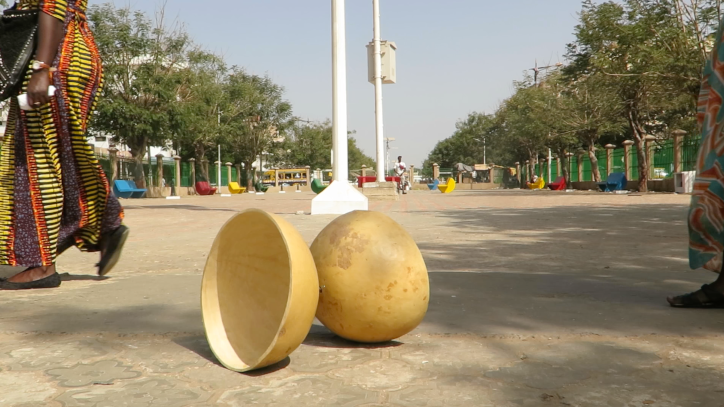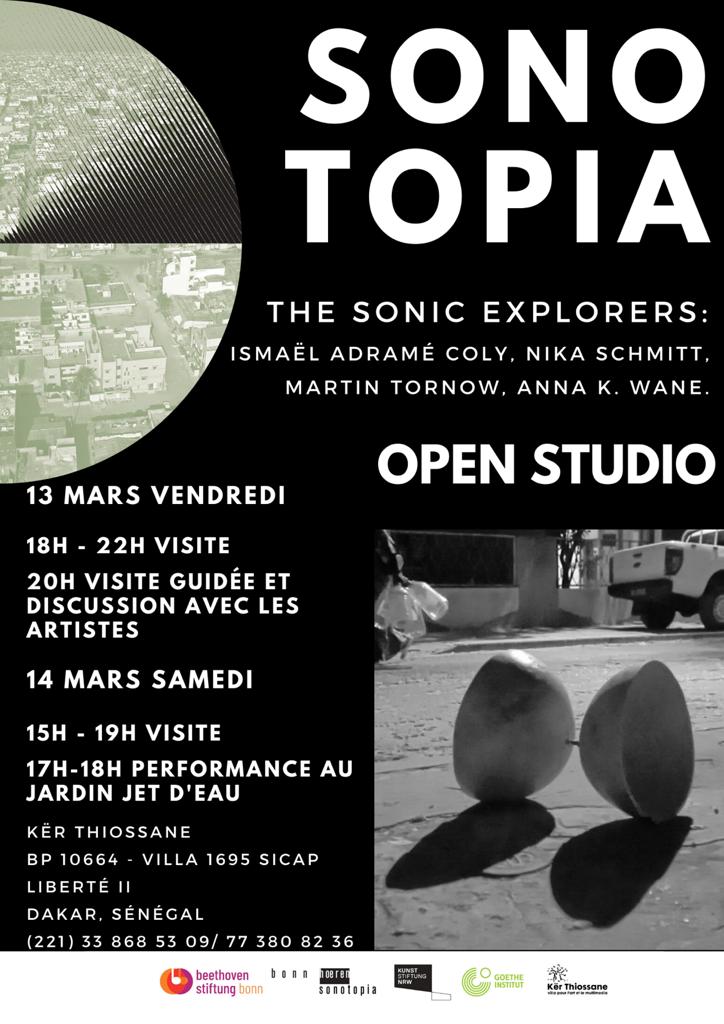 Carsten Seiffarth and Carsten Stabenow (Eds.) - Sonotopia – The Sonic Explorers
This was an international exchange project by «Bonn Hören» on behalf of the Beethoven Foundation for Art and Culture. Six young European sound artists were sent on artistic expeditions to four cities on four continents on the occasion of the Beethoven anniversary year and the conclusion of «Bonn Hören». After residencies with two young local sound artists in each of the respective cities – Tehran, Dakar, and Valparaíso/Bonn – all of the twelve artists came together in Bonn.
A final exhibition showed works created in Bonn, documented the working process and the individual works by the young artists, and reflected on the outcomes of the collaborations and the specifics of their local contexts. Materials, field recordings, sketches, traces, sound cartographies, ideas, artifacts, devices, and atmospheres: what and how did the young sound artists hear and what did they experience during their time together? What remains? This publication documents and reflects the process and the results of the residencies with text contributions of the participants and mentors, countless images, and interviews.
Edited by Carsten Seiffarth and Carsten Stabenow on behalf of Beetovenstiftung für Kunst und Kultur der Bundesstadt Bonn
Contributions by Constanza Alarcón Tennen, Mehdi Behbudi, Adramé Ismaël Coly, Ali Hashemlou, Kathrin Lambert, Karl Ludwig, Torsten Möller, Michel Poblete Montoya, Lorenz Pasch, Maurice Pülm, Stefan Rummel, Kaveh Sattari, Nika Schmitt, Martin Tornow, Anna K. Wane, and Christiane Wien.
Published in 2023, softcover, 304 pages, full colour print
Bilingual English/German
About the Editors
Carsten Seiffarth lives in Berlin, Germany, and works as a curator and producer for sound installation art and contemporary music since 1991. He curated numerous solo and group exhibitions in Germany and beyond.
Carsten Stabenow lives in Berlin, Germany, and works as an independent curator, producer, communication designer, and artist on the intersection of artistic production and mediation. He is interested especially in physical, social, and political parameters of space.
Publisher:
Norient
/ ISBN: 9783952544433
Medium: Book
Related Products