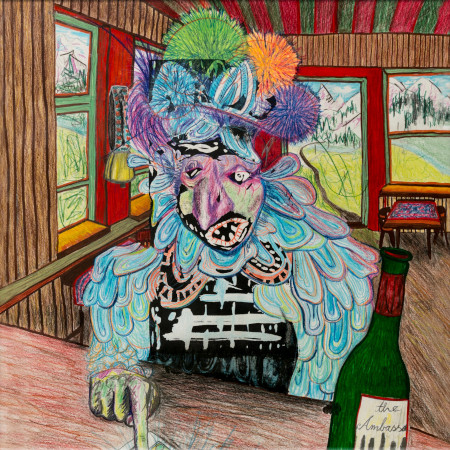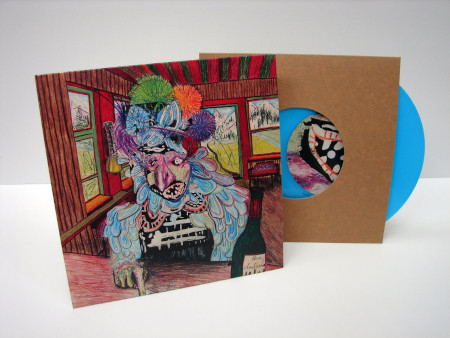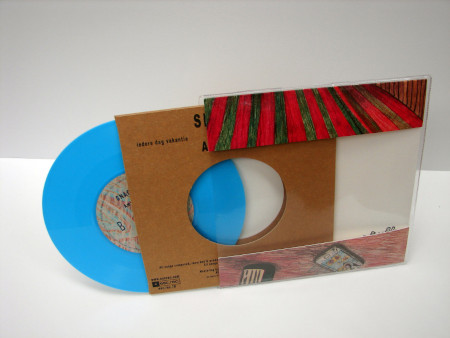 SNACKBAR the Ambassador - Iedere Dag Vakantie
SNACKBAR the Ambassador is a moniker of transdisciplinary artist Matthias König, based in The Hague (NL), interweaving music, performance- and visual arts. What he does here is best described as a toxic concoction of deconstructed folklore, electronic beat and space explorations, otherworldly sounds, dub, cumbia, schlager, humpa and experimental electronics. Two songs, both charming and abrasive, but suitable to make people dance!
Beautiful turquoise-coloured vinyl 7″, packaged in a printed brown paper inner sleeve, with a high quality reproduction of König's drawing 'Iedere Dag Vakantie' on the cover.
A-side: Iedere Dag Vakantie    04:33
B-side: Komkommertijd    02:49
Medium: 7"
Related Products