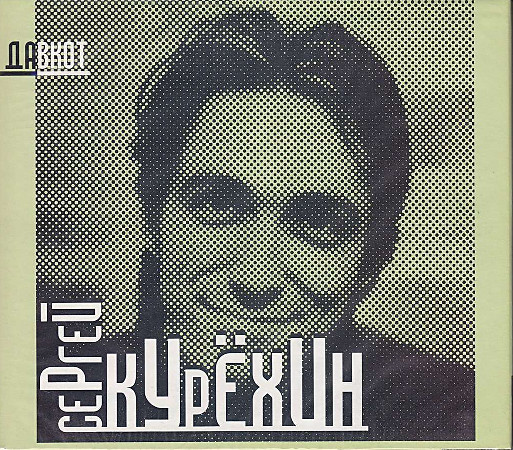 Sergei Kuryokhin - Dovecot
Sergei Kuryokhin (1954-1996) was a visionary Russian entertainer, actor, composer, pianist, conductor, producer and director of several ground-breaking cross-genre and cross-cultural projects in the Soviet Union and Russia. He stated that only insecure people may restrict their development by limiting their minds to one set of ideas, be it a political party, a religion, an art form or a lifestyle. He also declared that madness is an important quality of Russian culture.
During the late 1970s and early 1980s he played piano with the jazz quartet of Anatoliy Vapirov at several jazz festivals. In 1981 Kuryokhin joined the popular Leningrad underground band "Akvarium" and collaborated as keyboardist, composer and the bands co-leader along with Boris Grebenshchikov. In 1984 he launched his best known project: " Orkestr Pop-Mekhanika" (Popular Mechanics Orchestra). The show was staged at major arenas and concert halls in St. Petersburg, Moscow, and Novosibirsk among other cities in Russia and abroad.
This album includes almost an hour-long single piano and organ improvisation by Kuryokhin recorded live at the Dovecot Arts Centre in Stockton – Great Britain on May 29, 1991, and two shorter pieces recorded in London at the BBC Radio 3 studios in January 1995 as a part of three specials dedicated to Leo Records 15th Anniversary festival. Previously unpublished materials. Excellent sound quality and incredibly colorful performances! (4 tracks – 69 min.) The CD, released in 2001, goes in a jewel-case plus de-luxe cardboard packaging with 8-page album-booklet, and extra 12-page booklet with rare archival photographs.
Medium: CD
Related Products