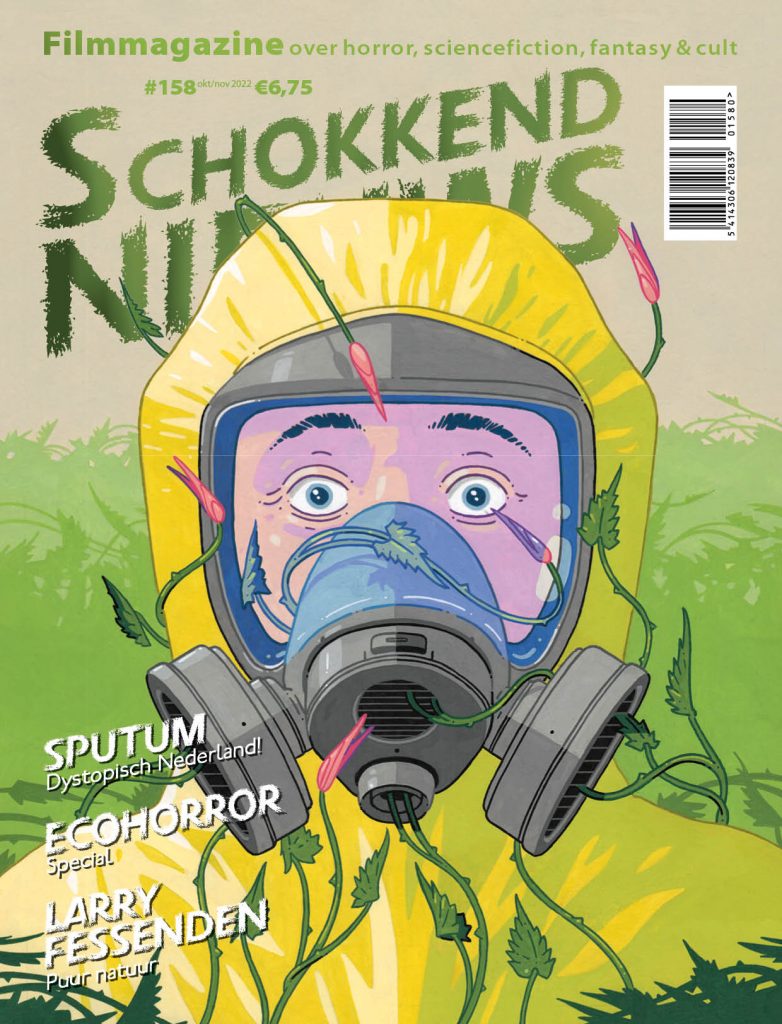 158 (oct/nov 2022)
,In Dutch. For lovers of horror, science fiction, fantasy and cult films. An Eco-Horror special, this time, how relevant!
Ashley Walker wrote an article on the eco-horror genre, Jasper ten Hoor wrote one on the history of dinosaurs in cinema.
Interview with Dan Geesin abot his dystopic film Sputum, and with climate activist + film maker Larry Fessenden (Habit, Wendigo, The Last Winter).
Essay on Halloween, plus of course many many reviews and the regular columns.
Medium:
Related Products