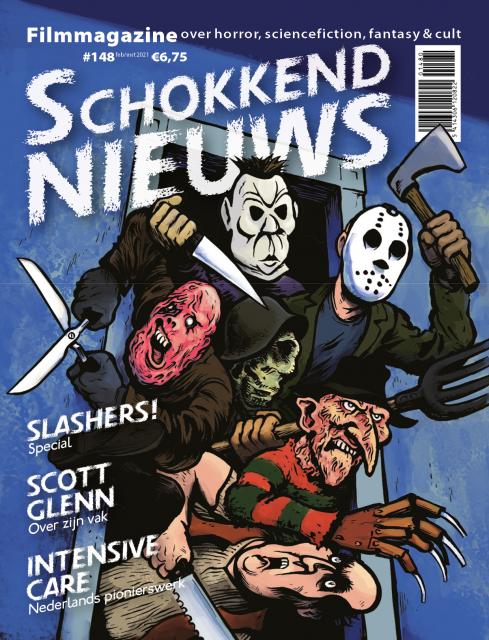 Schokkend Nieuws - 148 (Feb/March 2021)
Help… a Slashers special! In Dutch. Containing:
• Interview with Scott Glenn, review On-Gaku: Our Sound
• Hollywood Blvd: The House on the Rock
• Marquee: Preview
• Redux: Marlous Lang-Peterse
• Special: Slashers. Various essays, The Final Girls, Interview with Jack Sholder and the 30th anniversary of groundbreaking Dutch horror film "Intensive Care" by Dorna van Rouveroy.
• Dvd/blu-ray: Four Film Noir Classics, Mothra, Daughters of Darkness, The Woman in Black, Total Recall, Yôjû Toshi/Wicked City, Makaitoshi Shinjuku/Demon City Shinjuku, Cold Light of Day, VFW, Ghosts of War, The Unfamiliar
• Soundtrack: Rawhead Rex
• Book: Adventures in the B Movie Trade
.. news, columns, reviews and much more.
Medium: Magazine
Related Products